Calgary industrial lease rates rise as demand spikes
Even with increase, it is 'much cheaper to occupy industrial space in Calgary' than in other major market in Canada, Colliers says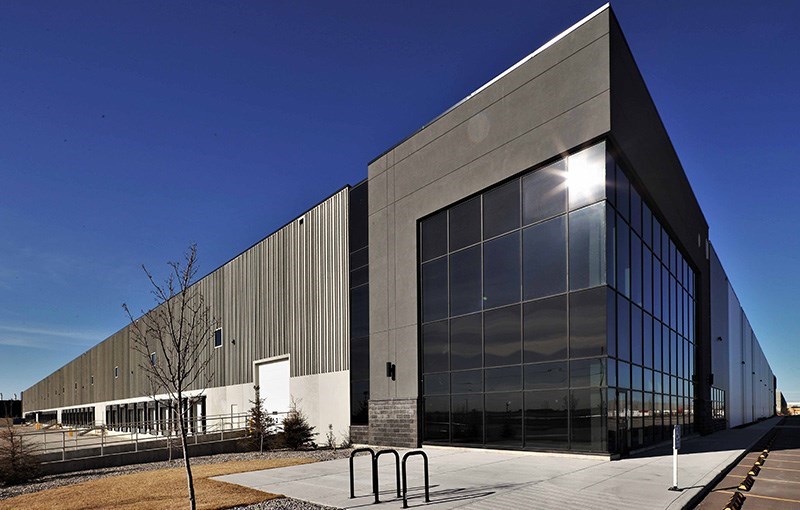 Calgary industrial vacancy rates ticked up slightly in the first quarter (Q1) of 2023, to a still-tight 1.7 per cent, but lease rates are rising "significantly" according to a new report from commercial real estate agency JLL, as the city heads into what could be the second record year in a row. The rate increase was linked to about 350,000 square feet of new industrial vacancy as just over 900,000 square feet of new inventory was added.
What will densifying your single-family home neighbourhood cost?
Metro Vancouver is embarking on a study that will look at neighbourhood densification costs: Kamloops survey said infill projects could require $20,000 to $50,000 in development cost charges per housing unit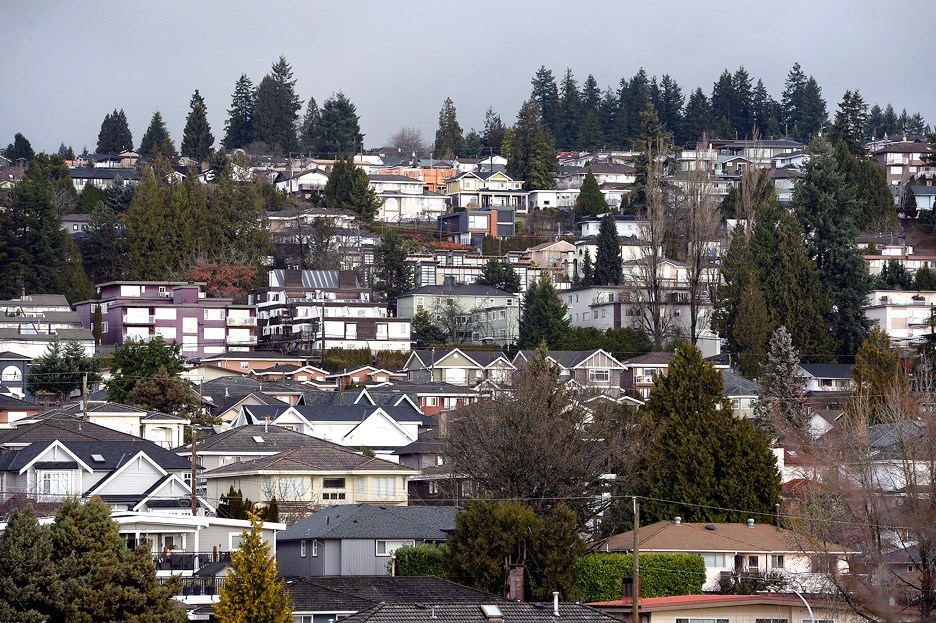 With the B.C. government prepared to impose provincewide zoning regulations to densify single-family detached home neighbourhoods, Metro Vancouver is launching a study that may help answer the cost of doing so.
Eric Aderneck, Metro Vancouver's senior planner in the regional planning and housing services division, will help shed light on the costs of providing infrastructure and services to different forms of housing.
This wet spring the ideal time to scout recreational land
Spring tours reveal flood risks, natural runoffs and the true condition of roads, roofs and buildings on rural and remote properties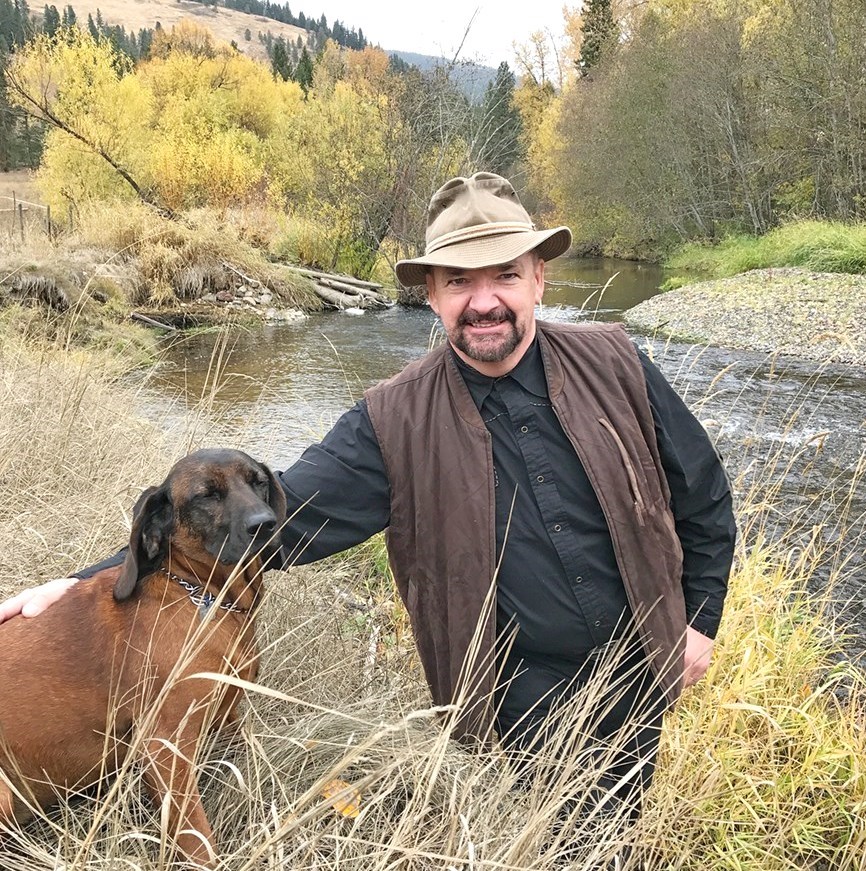 Break up has arrived in the British Columbia Interior, and right now is one of the best times to strap on pair of snowshoes or rubber boots and go make trails around the recreational or rural properties you are interested in owning. Walking property during the transition between winter and spring will give you valuable insight into how the geography changes with winter snow accumulation, and more importantly how well the geography deals with snow melt and runoff water. Characteristics you need to know about before you invest in or plan the location of driveways, dwellings, gardens, and outbuildings.
More than 100 DTES homeless will move to 'ultra-trendy' South Granville
Residential tower is 'Just steps from the ultra-trendy South Granville shopping district, with a mix of high end fashion boutiques, home furnishing stores, cafés and restaurants'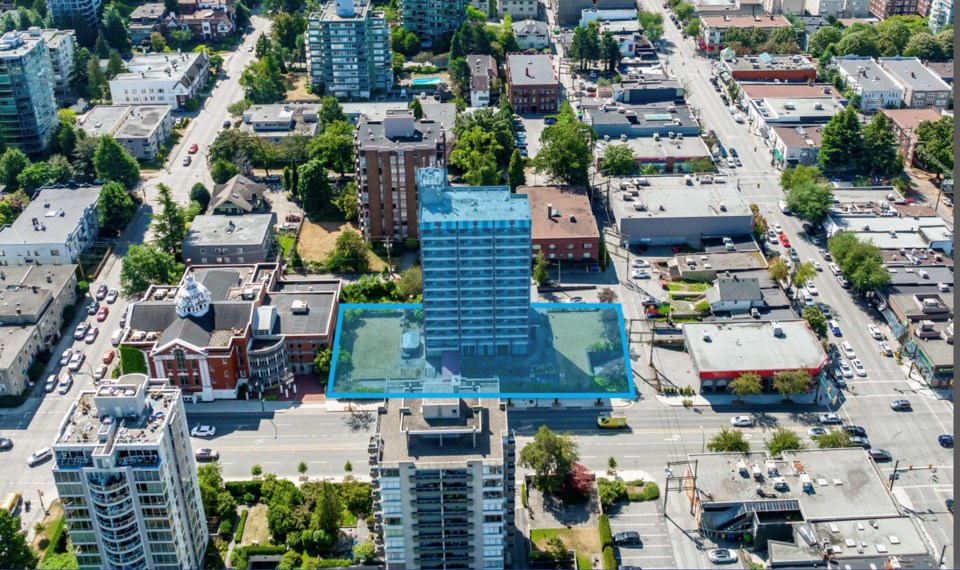 The B.C. government has purchased a 115-suite, seniors' residential tower at 1450 West 12th Avenue, Vancouver, for the exclusive use of the homeless or near homeless on the Downtown Eastside.
"We are taking action to find homes for those who live in Vancouver's Downtown Eastside," said Ravi Kahlon, Minister of Housing on April 11. "With the West 12th purchase, this is another 115 units that will help break the cycle of homelessness for people on East Hastings and in Crab Park.'
The former Chalmer Foundation seniors' housing facility will provide those currently sheltering at Crab Park and East Hastings with wrap-around 24/7 support and access to health care.
Comment: Time to rethink the Downtown Eastside plan
A decade ago the author warned "if approved, these zoning changes would result in the DTES remaining the worst crime-ridden and impoverished ghetto in any Canadian city."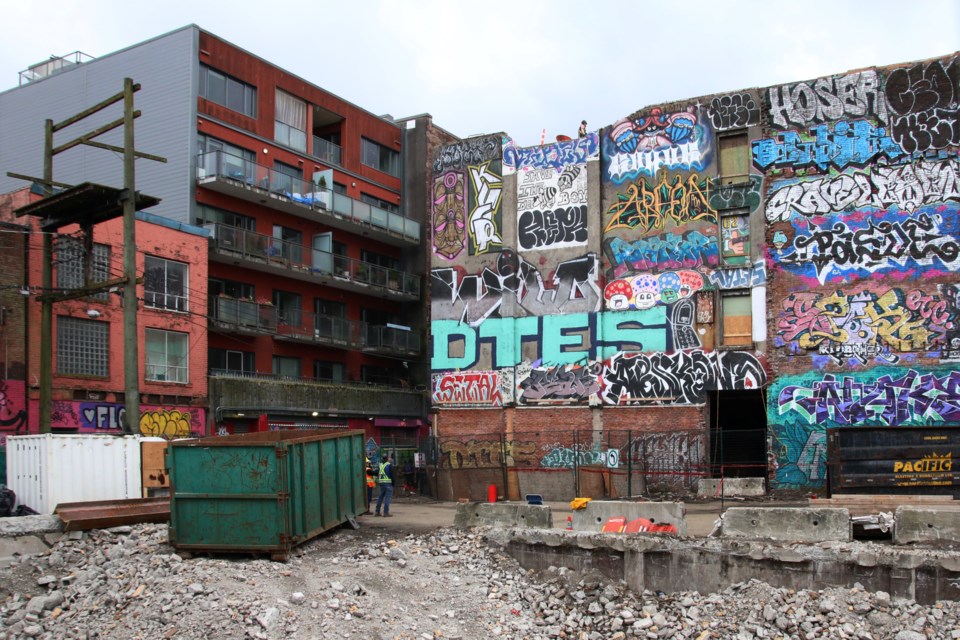 Do you think there should be a neighbourhood in Vancouver where new rental housing is not permitted? Now, do you think there should be a neighbourhood in Vancouver where new ownership housing is not permitted? I first posed these questions a decade ago when Vancouver council was considering a new plan for the Downtown Eastside that prohibited any new ownership housing in the Oppenheimer District (DEOD). This is the area bounded by Gastown on the west, Chinatown and Strathcona on the south, the waterfront on the north and an industrial district on the east.
Calgary industrial lease rates rise as demand spikes
Even with increase, it is 'much cheaper to occupy industrial space in Calgary' than in other major market in Canada, Colliers says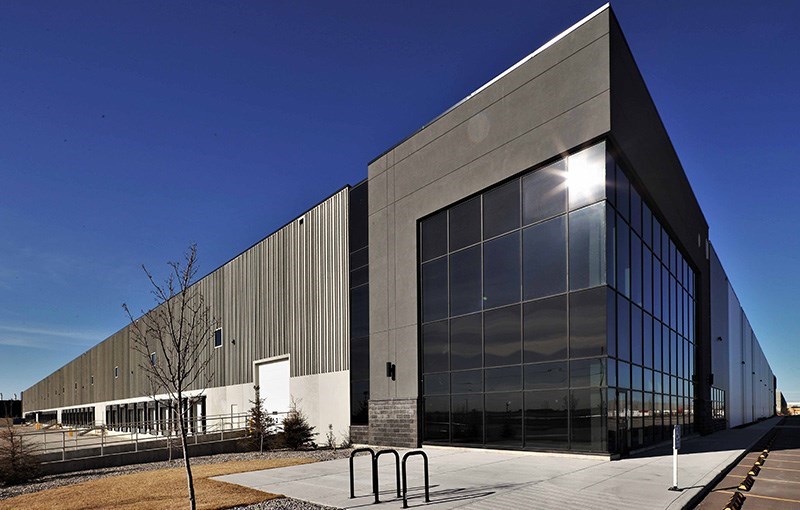 Calgary industrial vacancy rates ticked up slightly in the first quarter (Q1) of 2023, to a still-tight 1.7 per cent, but lease rates are rising "significantly" according to a new report from commercial real estate agency JLL, as the city heads into what could be the second record year in a row. The rate increase was linked to about 350,000 square feet of new industrial vacancy as just over 900,000 square feet of new inventory was added. According to JLL, 77 per cent of the new space was leased on completion. "The balance of the new vacancy comes from 10 pockets of space being freed up around the city. First-quarter absorption was just over 500,000 square feet to start the year," the report noted. This is a slowdown from recent quarters but does not account for the 1.1 million square feet of pre-leasing activity in future buildings.
Major Port Moody residential development underway
The 2,400-home, $1.1 billion Portwood project by Edgar Development is the first master-planned housing community in the city since 2004
Edgar Development has launched pre-sales and will begin construction this summer on the first master-planned residential community approved and moving forward in Port Moody, B.C., in nearly 20 years. Portwood, estimated to cost $1.1 billion at build out, will span 20 buildings, with most at six storeys, set across five new neighborhoods with a range of housing, including 138 new rentals and approximately 2,000 condominium apartments and townhouse strata units, grocery, retail and a new childcare facility. About 70 percent of the total development will be green space, including two new parks. Edgar is also paying $30 million for a new road, $2.8 million for public art works and donating 5.1 acres to BC Housing for 325 non-market rental units.
Not your parents' shopping centre: Malls get creative to draw customers
One-of-a-kind experiences and community events boosts the appeal of local malls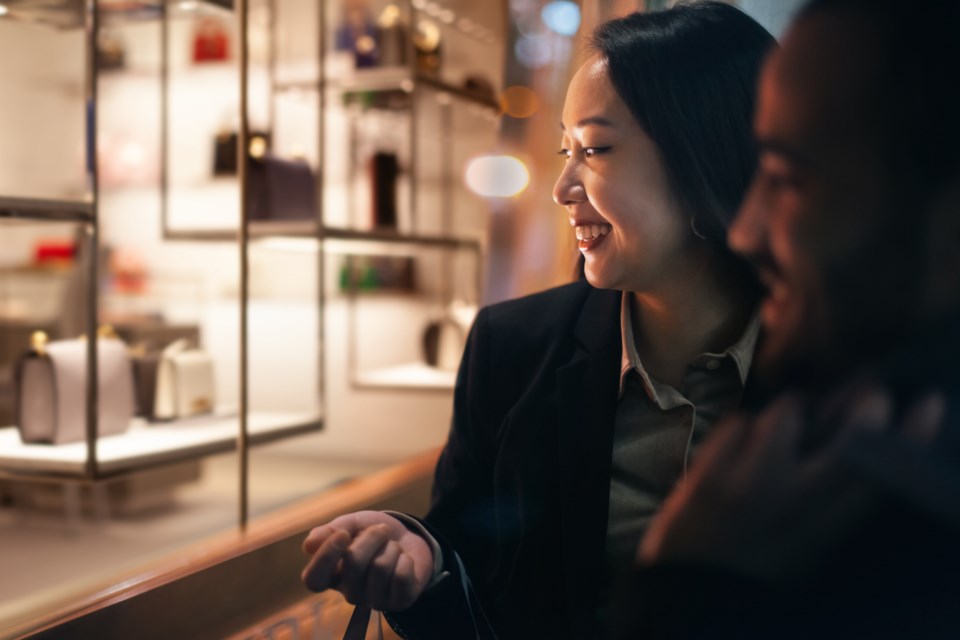 Gone are the days when an assortment of retail shops and a decent food court were enough to draw the masses to the mall. In today's world, landlords recognize Canadians want full-on experiences at their local shopping centres that will entice them enough to come back.
Coastal GasLink pipeline nears finish line with 85.5 per cent complete
As of the end of February, nearly 5,500 workers were employed across northern B.C. on the 670-km natural gas pipeline project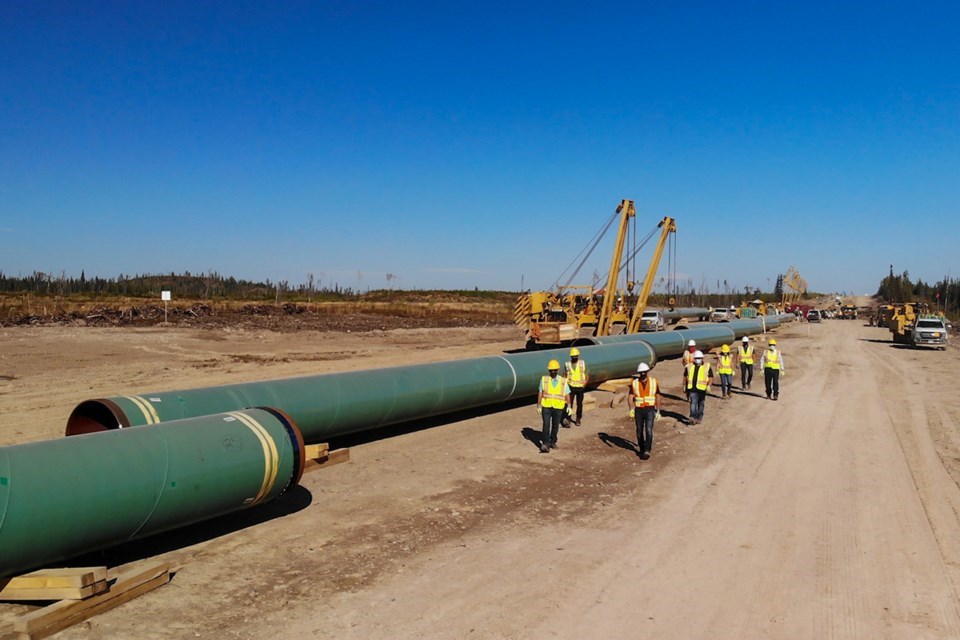 As of March 1, work on the Coastal GasLink pipeline in northeast B.C. was 85.5 per cent complete, according to information released by TC Energy. Pipeline installation was only 51.5 per cent completed, however, in section 7 of the route, in the area southeast of Houston where the company has encountered 
ongoing blockades and protests
 by a group of Wet'suwet'en hereditary chiefs and their supporters. A year ago, 20 armed protestors attacked a Coastal GasLink work camp near Houston, doing millions of dollars in damage and shutting work down temporarily.  On March 22, 2023, five protestors were arrested after reports of violence against pipeline workers.
Comment: The inevitable rise of the permanent renter
The percentage of Canadian renters has increased at three times the rate of homeowners over the past decade and shows no sign of slowing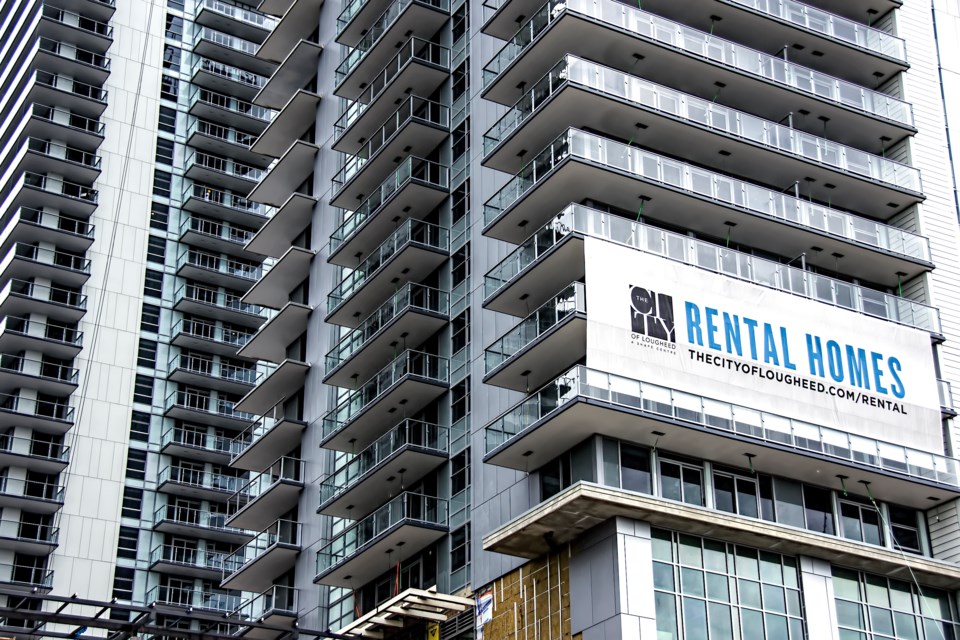 Although two-thirds of Canadian households owned their home in 2021, the percentage of renters has increased at three times the rate of homeowners over the past decade. This increase has been seen across all age groups. While people in their 20s and 30s make up the biggest group of renters, the fastest-growing category of renters by age is baby boomers. If current trends in the housing market continue, a large portion of these people are going to become permanent renters and there is nothing wrong with that, it's just reality.
Land sales topped $7 billion to lead CRE action in 2022
Total commercial real estate volumes – at $12.8 billion across the Lower Mainland – were down from a year earlier but higher than the five-year average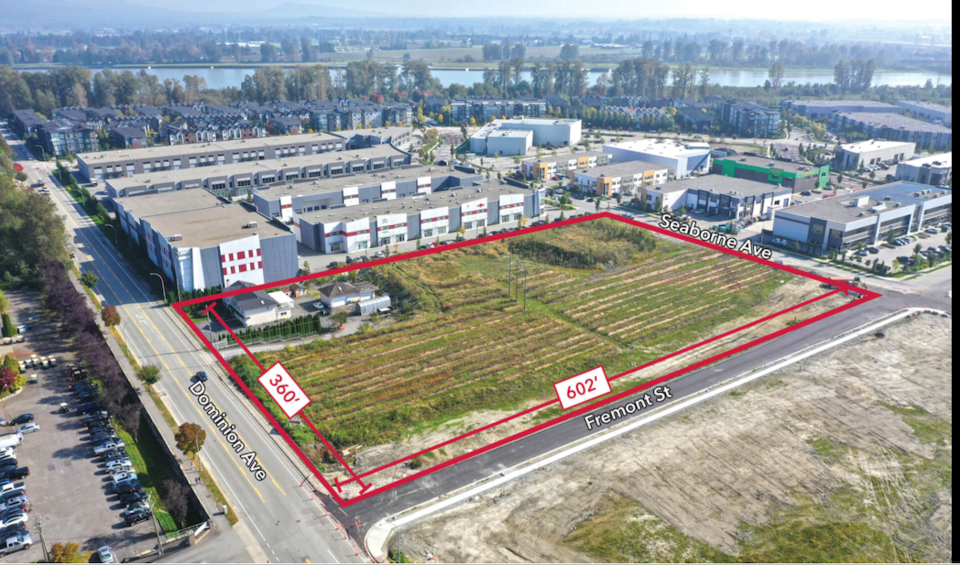 Sales activity and dollar volumes in the Lower Mainland's commercial real estate market held steady in 2022, despite the highest borrowing costs seen in at least 10 years. There were 2,116 commercial real estate sales in the Lower Mainland in 2022, a 22.9 per cent decrease from 2,743 sales in 2021, according to data from Commercial Edge, a commercial real estate system operated by the Real Estate Board of Greater Vancouver (REBGV).
Squamish Nation seeks density for 350 acres it owns across Metro Vancouver
Within the next year, the Nation will explore site feasibility to understand how dense potential developments will be on Squamish-owned land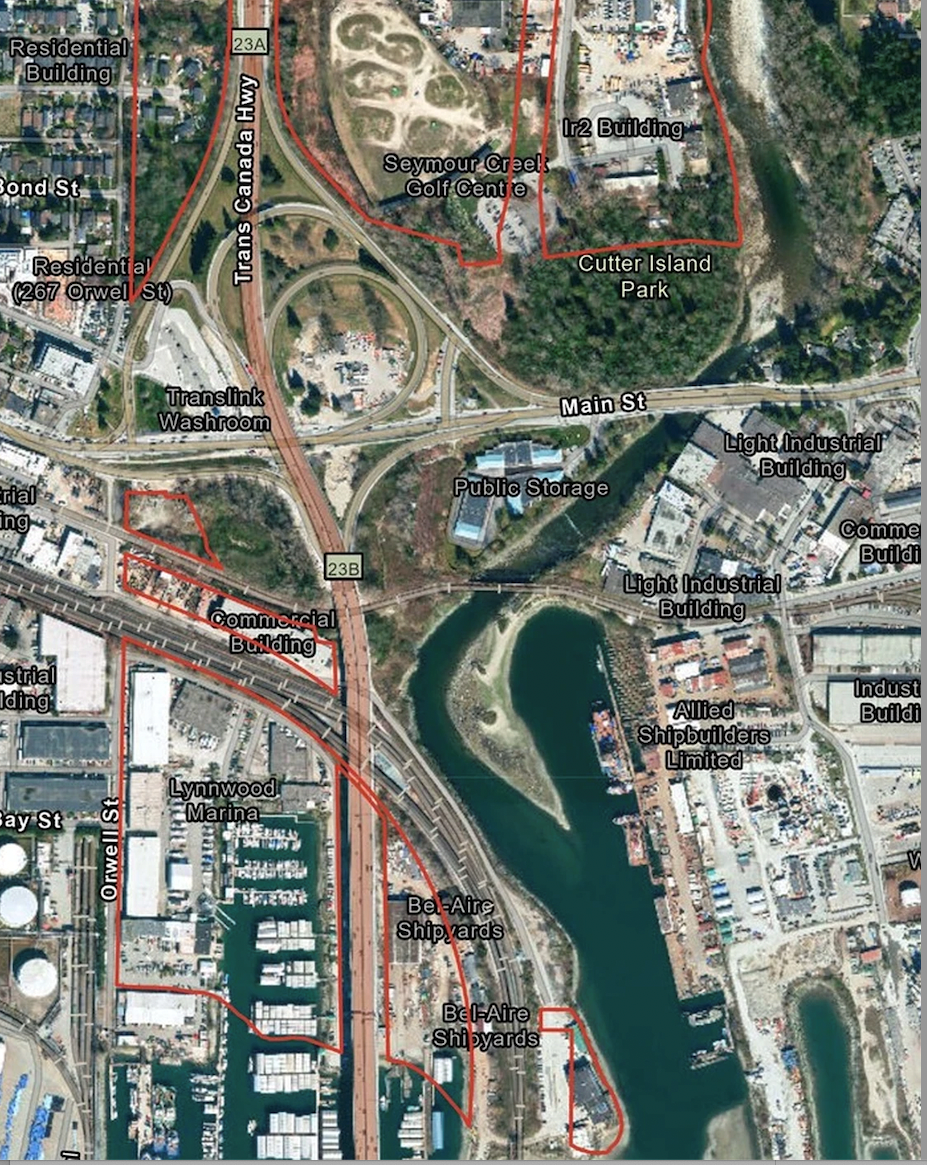 The Squamish Nation Council and Nch'ḵay' Development Corp. announced Wednesday their objective to develop land-use strategies and community capital plans across 140 hectares (350 acres) of their land in West Vancouver, North Vancouver, the Sunshine Coast and Squamish. Council is placing a moratorium on receiving or considering third-party proposals for development on these sites for the next year, according to the Nation. As real estate becomes one of the most profitable industries in Vancouver, Squamish Nation Council chairman Khelsilem said he hopes to utilize their land assets in a way that works towards the socio-economic goals of their community.
PART 2: B.C. social housing: non-profit programs with promise
This is the last of a two-part Western Investor special report on the millions of dollars in government spending, which is meant to provide affordable housing for the most vulnerable in British Columbia
Canada is spending $90 billion halfway through a 10-year national  housing strategy, in addition to a record of $9 billion for assisted housing, including $420 million for housing the homeless, added last year. The 2023 federal budget, released March 28, included no fresh spending for subsidized housing, in recognition, perhaps, of its projected $43 billion deficit. In B.C., the province pledged $4.3 billion for social housing this year, equal to the entire provincial deficit, after it had announced a separate $500 million fund to help non-profits buy old rental buildings. This is in addition to $428 million aimed  at  those "currently homeless or unstably housed" in last year's budget.
Feds backtrack on flawed foreign-homebuyer ban
After receiving heat from the real estate industry, Ottawa has amended its new two-year ban on foreign homebuyers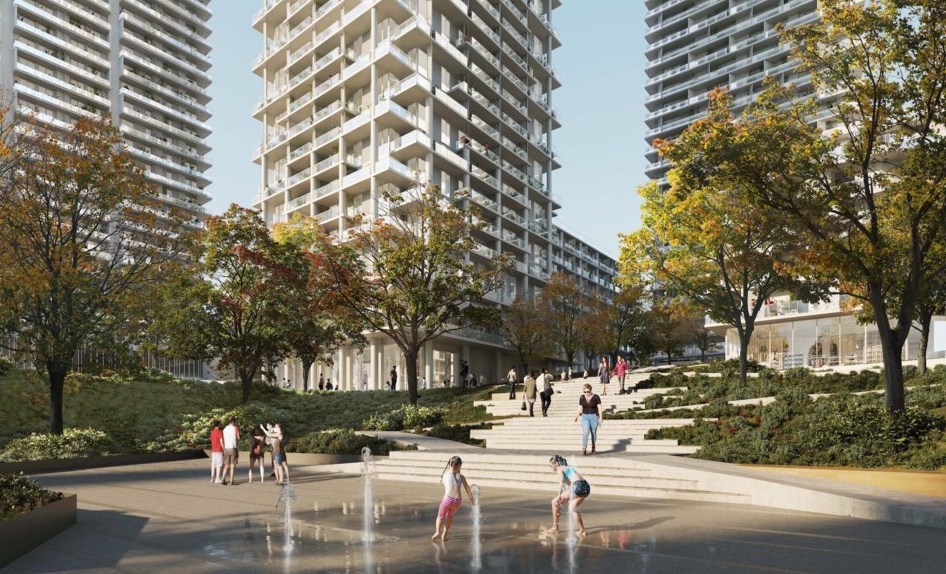 The federal government has amended its Prohibition on the Purchase of Residential Property by Non-Canadians Act, a two-year ban on foreign buyers that came into force on January 1 of this year. This follows intense criticism from the residential and commercial real estate sectors, which pointed out that the ban would stunt residential development and threaten commercial real estate financing. Critics claimed the Act was rushed into law with a lack of foresight or industry consultation.
Changes needed to realize Port Moody's industrial potential
Port Moody could boost local employment as a niche urban industrial destination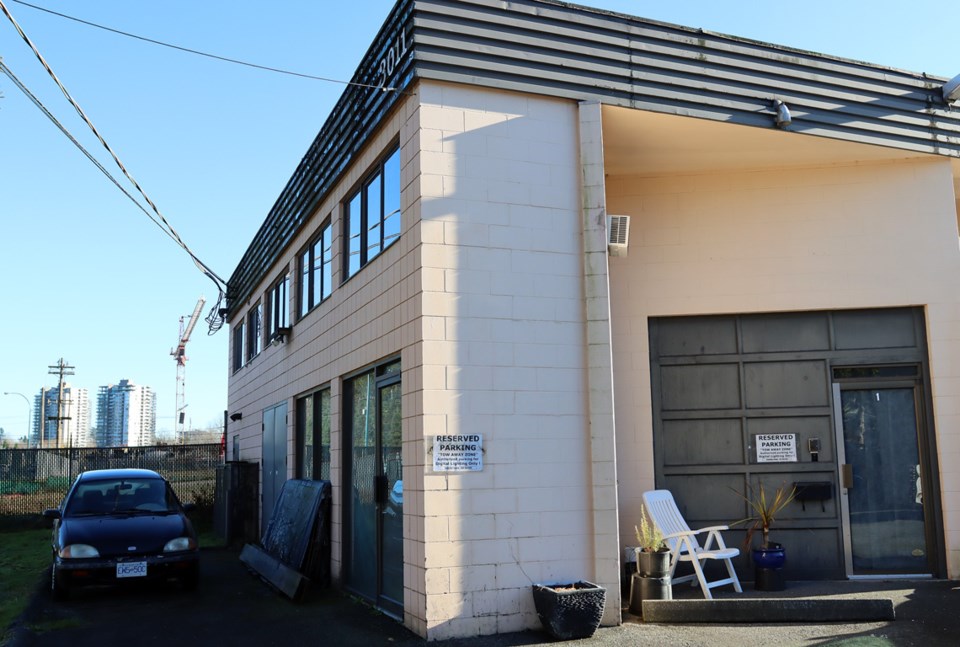 Port Moody must work to intensify and optimize its existing industrial lands, says a report from Vann Struth Consulting Group discussed this week by the city's strategic priorities committee. According to the report, Port Moody has nearly 1.4 million sq. ft. of developed industrial floor space that accounts for about 1,400 jobs.
Spaces to engage community help cement Tsawwassen development
Taste for community and experiences guides retail selections at Southlands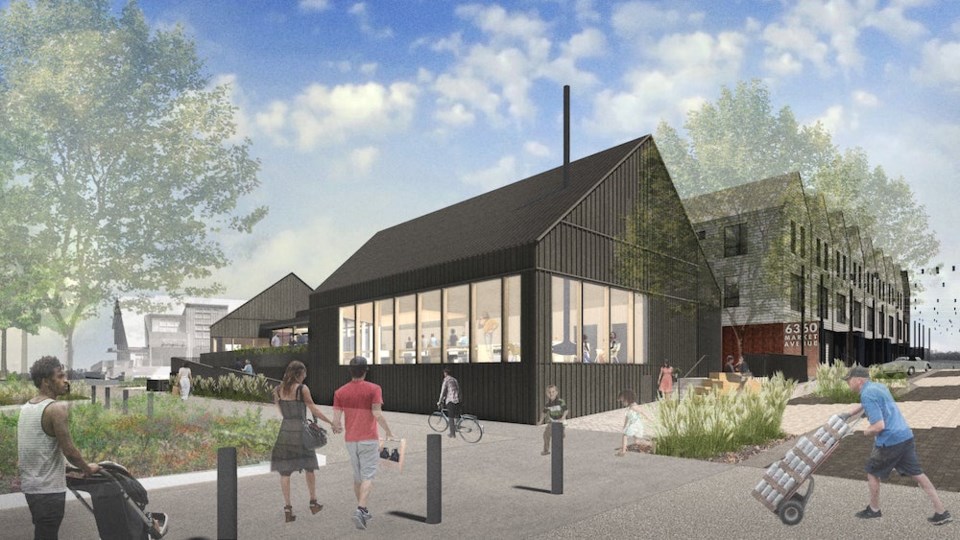 Creating the amenities that shape a community so that future residents know what's in it for them is a smart approach to development. This was the reason Romer's Burger Bar was one of the first retailers Wesgroup Properties LP invited to locate in the River District when the southeast Vancouver project launched back in 2011. Built next to River District's experience centre, Romer's made the site a destination while giving people a taste – literally – of what the project would be as it became a reality.
CNN travel names Vancouver Island one of world's most beautiful places
The Island joins spots such as Rotorua in New Zealand, Samburu in Kenya, Mount Toubkal in Morocco and, Positano in Italy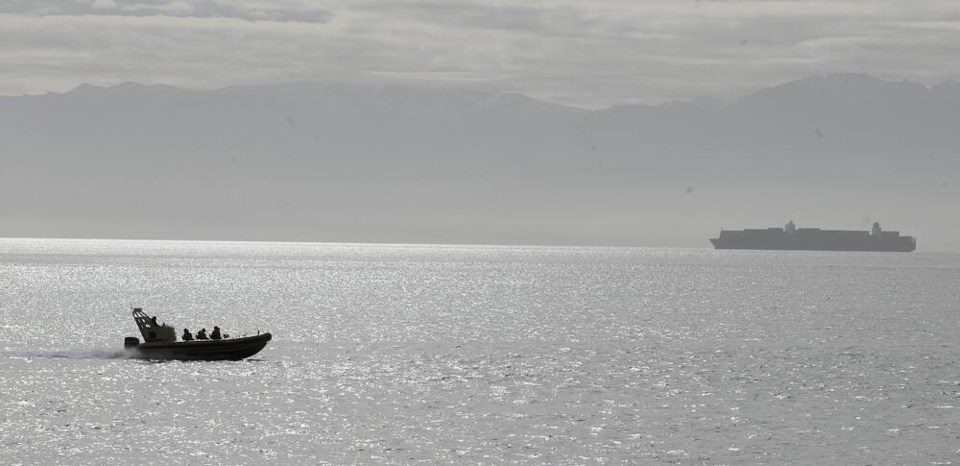 CNN Travel has named Vancouver Island to its list of the 25 most beautiful places in the world, joining spots such as Rotorua in New Zealand, Samburu in Kenya, Mount Toubkal in Morocco, Petra in Jordan, Positano in Italy and Zhangjiajie National Forest Park in China. "With over 2,000 miles (3,220 kilometres) of coastline, almost 10,000 lakes and acres of soaring mountains, Vancouver Island is like Canada in miniature," said CNN.
Three unique real estate listings that caught our eye this week
An entire city block in downtown Calgary; an award-winning Kelowna winery; and a productive Cariboo gold mine among Western Investor's recent listings
Western Investor is famous for the breadth of its commercial real estate listings. It is perhaps the only publication in Canada where investors can find a high-rise office tower, a remote waterfront lodge, a golf course, an industrial warehouse or a small-town bowling alley for sale within its pages. We often have unique listings and there are three this month that stood out.
First is an entire city block for sale in downtown Calgary.
The 2.83-acre site borders the popular East Village, and the land is rezoned for a high-density mixed-use project with a generous floor-ratio-area (FAR) of 20. Flexible commercial zoning allows for residential rentals, condos or hotel and a variety of commercial uses. Current visions include four high-rise towers, but all options are on the table. It is listed by Goodman Commercial, Vancouver, and NAI Commercial, Calgary, at an asking price of $32.4 million.
Cannabis 'price war' could cause 'significant' damage to industry: HEXO CEO
Hexo Corp.'s chief executive says he's seen a "price war" take shape over the last five months that could cause "significant" damage to Canada's cannabis industry. "No one wins in a price war," Charlie Bowman told analysts on a Friday call.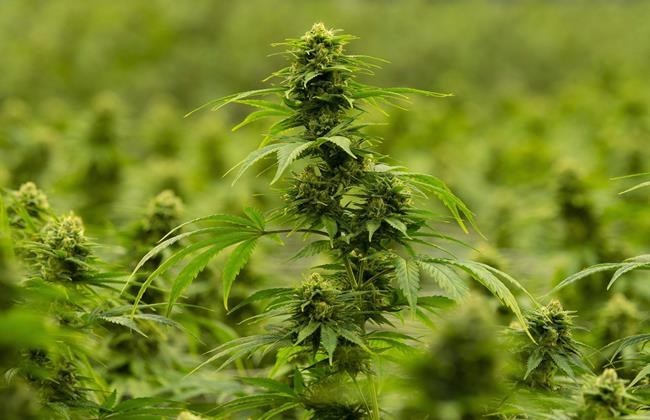 Hexo Corp.'s chief executive says he's seen a "price war" take shape over the last five months that could cause "significant" damage to Canada's cannabis industry. "No one wins in a price war," Charlie Bowman told analysts on a Friday call. "A lot of the especially smaller independent retailers are bleeding from a standpoint of just the plethora of retailers that are on the market right now and undercutting one another."
Blinded by billions: a look at spending on social housing in B.C.
This is the first of a two-part Western Investor report on ballooning government housing support for the most vulnerable in British Columbia.
Canada is currently spending close to $90 billion on housing during a 10-year program and funds for assisted housing surpassed $6 billion in 2022 – the highest in at least 15 years –  according to the office of the parliamentary budget office. Ottawa added $20 billion to the housing file last year and the finance minister pledged to "top up" spending in the 2023 budget, expected March 28. Federal dollars targeted at housing the homeless increased 240 per cent last year, to $420 million annually. Much of the assistance flows into British Columbia, which is recognized as a frontline in Canada's housing crisis.
Calgary initiates expropriation process for rapid transit project
Backlog at Alberta land titles office demanded early action to keep construction on track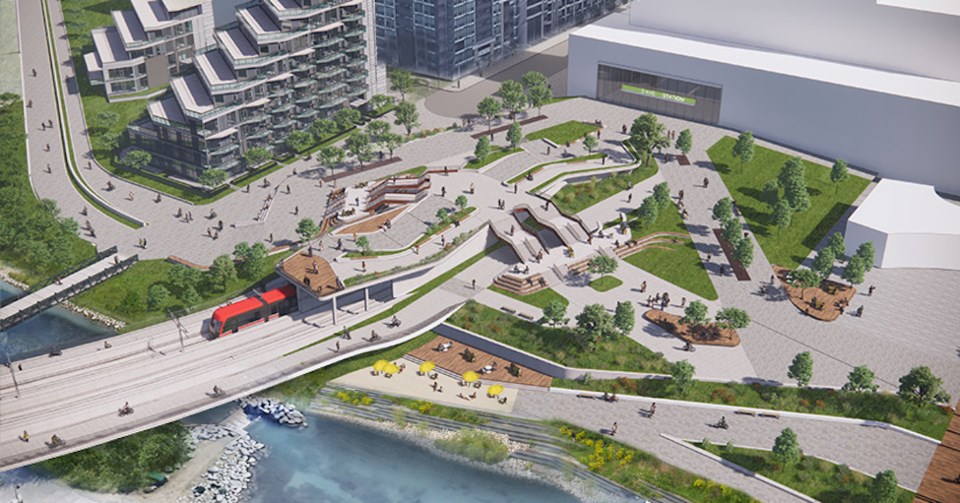 Calgary has quietly initiated expropriation proceedings against the remaining properties needed for construction of the $4.9 billion Green Line LRT project. With the city planning to deliver the land needed for construction of the project in the second quarter of 2024, the city filed papers with Alberta land titles in mid-February. "We're still actively trying to negotiate on the backend but we have started the expropriation process just because of the timelines with the province," said Wendy Tynan, executive director, stakeholder relations and communications with the Green Line LRT. "It takes about four months for everything to be registered with land titles. In Alberta right now, they're a little backlogged."
Canfor hopes for quick solution to repurpose Taylor mill site
'A good facility in a good location,' says Canfor Pulp president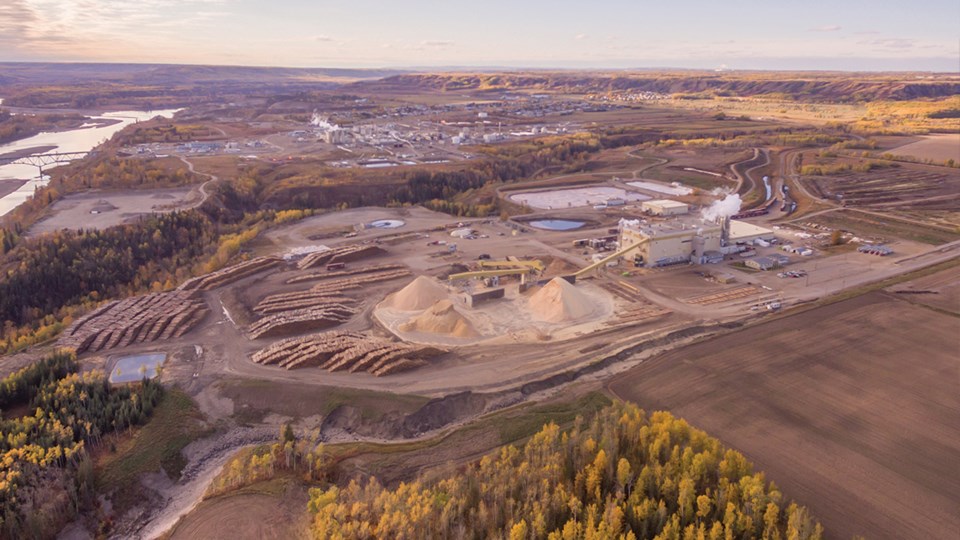 If Canfor is ever to reopen its mill in Taylor, it won't be producing pulp. That's because the company says ongoing lack of fibre supply in the Peace region has made the business of making chemi-thermomechanical pulp unviable for the local facility — formally ending last week 35 years of production in the small community of 1,300 along the Peace River. The mill has been curtailed since last February, the company announcing Tuesday, Feb. 28, that it "does not see a path forward" to restarting the facility, but that it has begun exploring an alternative use for the site instead.
Squamish Nation wanted Senakw services agreement kept secret, says in-camera city report
Negotiators for Vancouver City Hall and the Squamish Nation discussed keeping the services agreement for the Senakw development secret.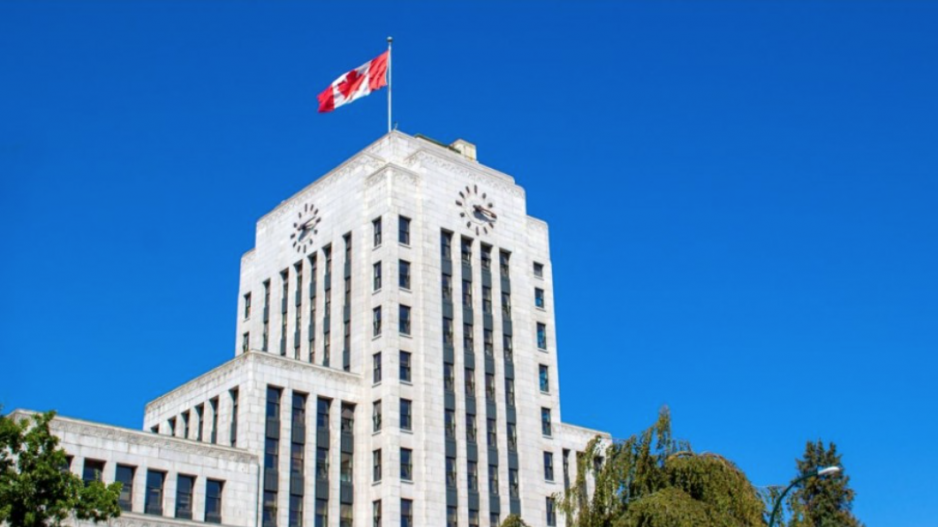 Negotiators for Vancouver City Hall and the Squamish Nation discussed keeping the services agreement for the Senakw development secret. Documents from closed-door Vancouver city council meetings, filed in response to the Kits Point Residents Association (KPRA) application for B.C. Supreme Court judicial review, include a July 2021 report from a city hall manager. Major terms of the agreement were substantially complete, except for whether to make the agreement public.
Nordstrom space in prime location as destination retail stays strong
High fashion sales last year suggest possible successor at Pacific Centre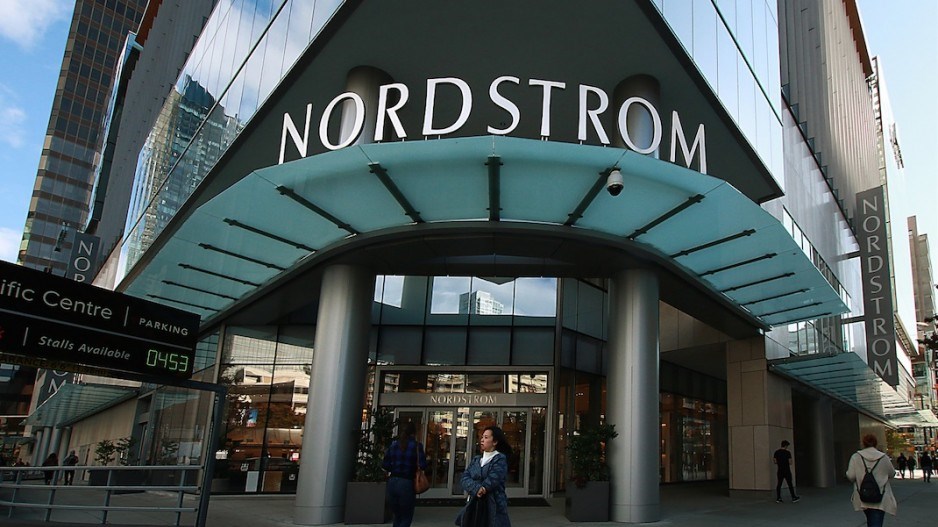 Nordstrom's 220,000-square-foot space at Pacific Centre is a prime location for a new entrant to the downtown Vancouver market, offering plenty of flexibility as destination retail holds its appeal for Canadian shoppers. "The good news is, that is one of the best pieces of real estate for retail in Canada," Jane Domenico, senior vice-president and national lead, retail services, with brokerage Colliers in Toronto said. This gives Cadillac Fairview significant leeway in how it repositions the property, from welcoming a new retailer to reconfiguring the space for multiple tenants to even introducing a mix of uses not all of which need to be retail.
After 15 years of planning, hotel to open in downtown Nanaimo
The opening of the new Courtyard by Marriott is imminent, with workers putting finishing touches on the 172-room hotel at 100 Gordon St. in Nanaimo, B.C.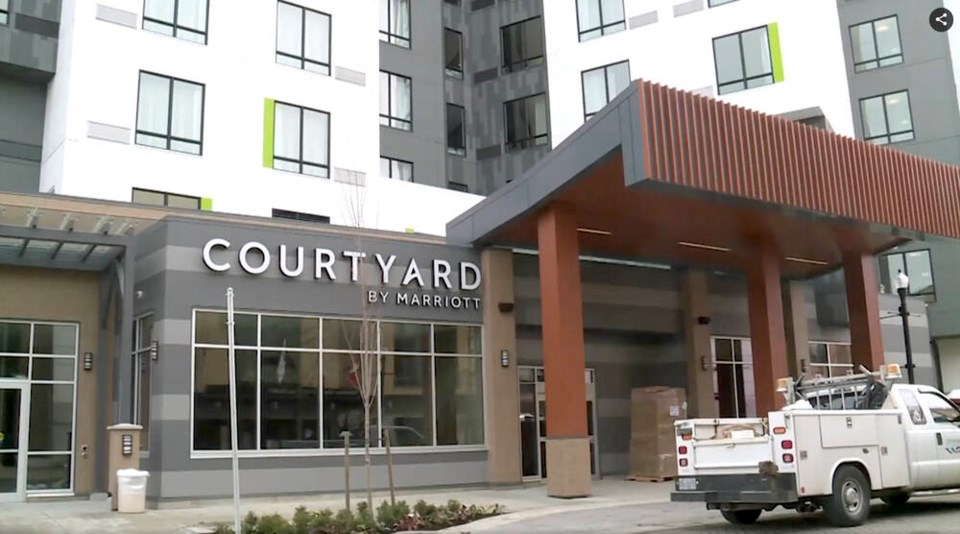 Nanaimo, B.C., is anticipating this year will see the realization of two long-standing dreams: a new hotel to drive business at the adjacent Vancouver Island Conference Centre and the start up of a privately ruln fast-ferry service to Vancouver. The hotel's opening is imminent, with workers putting finishing touches on the nine-storey, 172-room Courtyard by Marriott business-class hotel at 100 Gordon St. downtown. It is slated for a soft opening on March 14 or 15, said hotel manager Paul Dodds. The 0.4-acre lot the hotel sits on was formerly owned by the City of Nanaimo. It was sold with the intention of seeing a hotel go up to support the conference centre, which in turn would generate economic activity and bring vitality into the downtown.
Comment: farmland prices have seen spectacular increases
Farmland is getting expensive, but farmers – many of whom are renting – are making more money than ever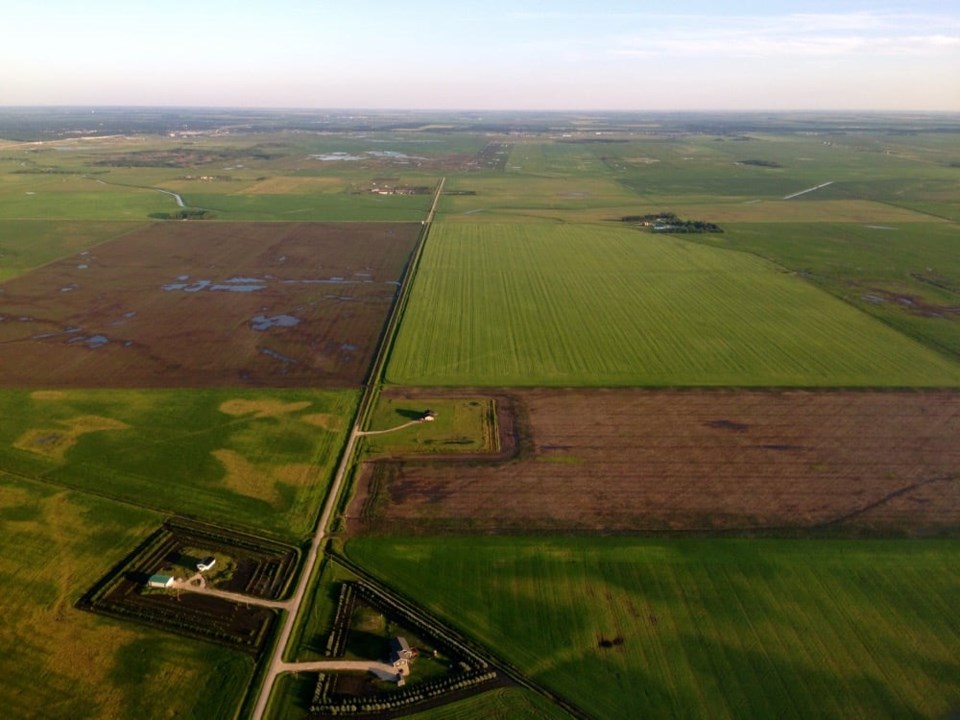 Impacted by lower interest rates in 2020 to early 2022,  and investors looking for safety and better yields, the increase in farmland values in western Canada has been nothing short of spectacular. The value per acre of farmland in Canada has skyrocketed by 334 per cent since 2001, but most of the increases have occurred within the last few years. Since 2016, the increase has been 213 per cent. The average acre in Canada is now worth almost $3,800, compared to $862 back in 2001, according to Statistics Canada. The value of an acre of farmland in Saskatchewan has increased by 391 per cent since 2001, the highest in the country. The highest increase since 2016 is in Manitoba, by 266 per cent. Depending on what is produced, some farmland valuations have increased more than others due to a variety of factors such as location, soil quality, and potential revenues.
Leading indicator spots slowing of 'highly abnormal' CRE market
Quarterly index reveals dip in commercial real estate sector late in 2022 as it continued a six-month downward trajectory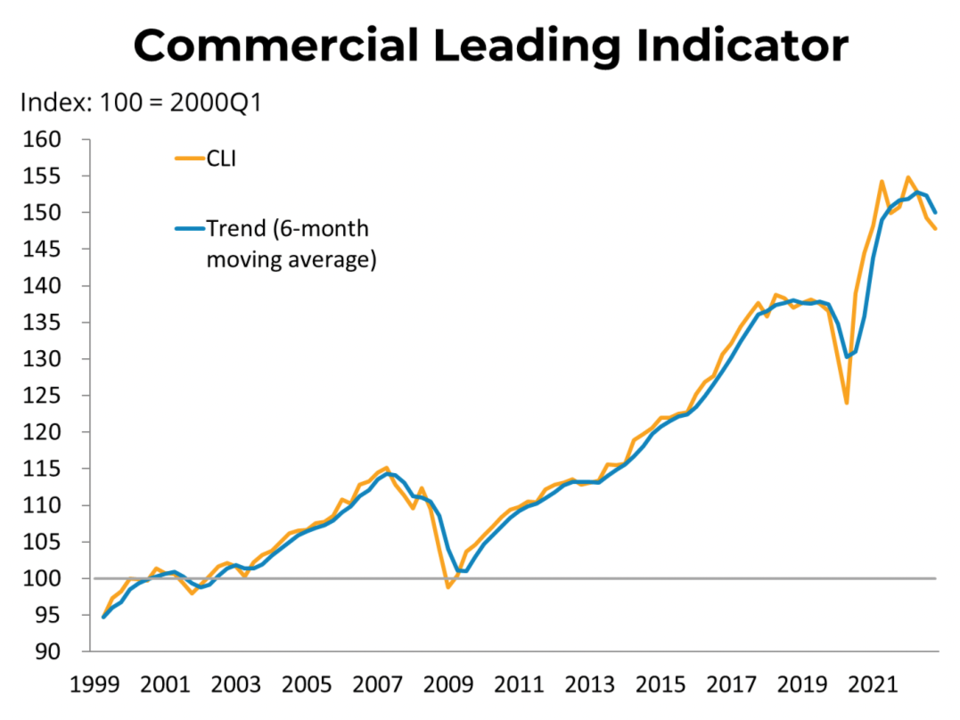 British Columbia's "highly abnormal" commercial real estate market is slowing, according to the BC Real Estate Association's (BCREA) commercial leading indicator (CLI), a quarterly snapshot of performance. In the fourth quarter of 2022, the CLI dropped to 148 from 149, and the six-month moving average continued its downward trajectory. Compared to the same quarter in 2021, the index was down by 2 per cent.
"It is important to note that the environment for commercial real estate remains highly abnormal and uncertain," the. BCREA stated.
Housing sales perk up in Greater Vancouver, Valley, Victoria
February sales soared 77 per cent month over month in Greater Vancouver, 65 per cent in Victoria and 43 per cent in the Valley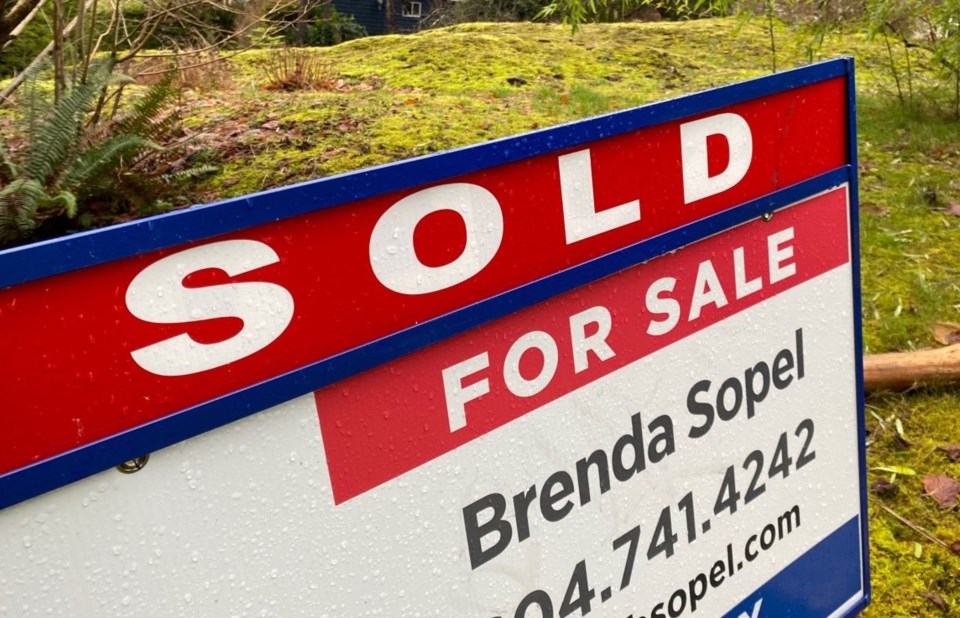 Housing sales in B.C.'s three biggest markets are moving up, indicating that a widespread recovery could be underway from what may have been the bottom of the market a month earlier. February housing sales in Greater Vancouver soared nearly 77 per cent compared to January 2023 and the sales recovery from the record lows in January was also seen in the Fraser Valley and Greater Victoria, with sector sale increases of up to 83 per cent, according to respective real estate boards. The Real Estate Board of Greater Vancouver (REBGV) reports that residential home sales in the region totalled 1,808 in February 2023, a 76.9 per cent increase from the 1,022 homes sold in January.
Metro Vancouver investment deals could top $13 billion this year
Slowing interest rate hikes bode well for commercial real estate deal-making, financing activity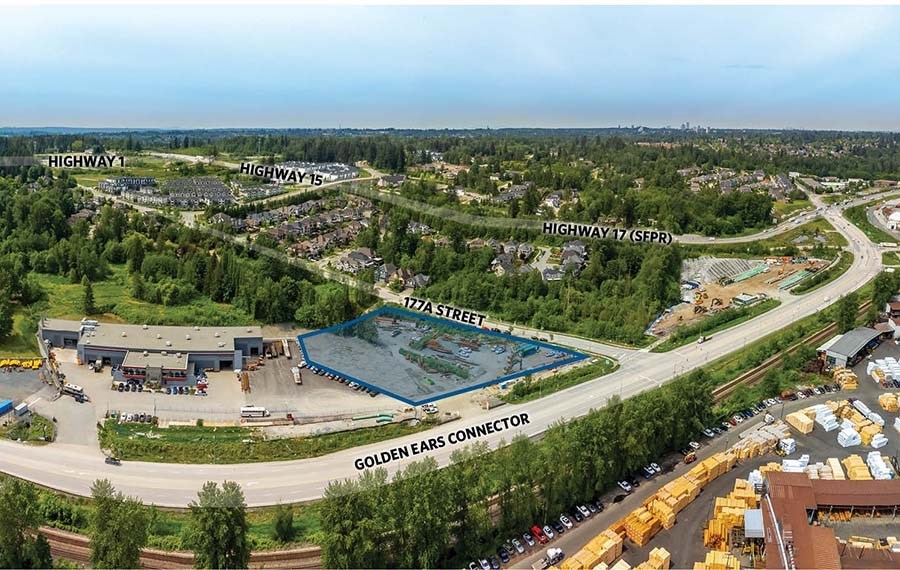 A 2.29-acre industrial site in Port Kells, Surrey, sold October 6 for $6.7 million per acre. | Frontline Real Estate Services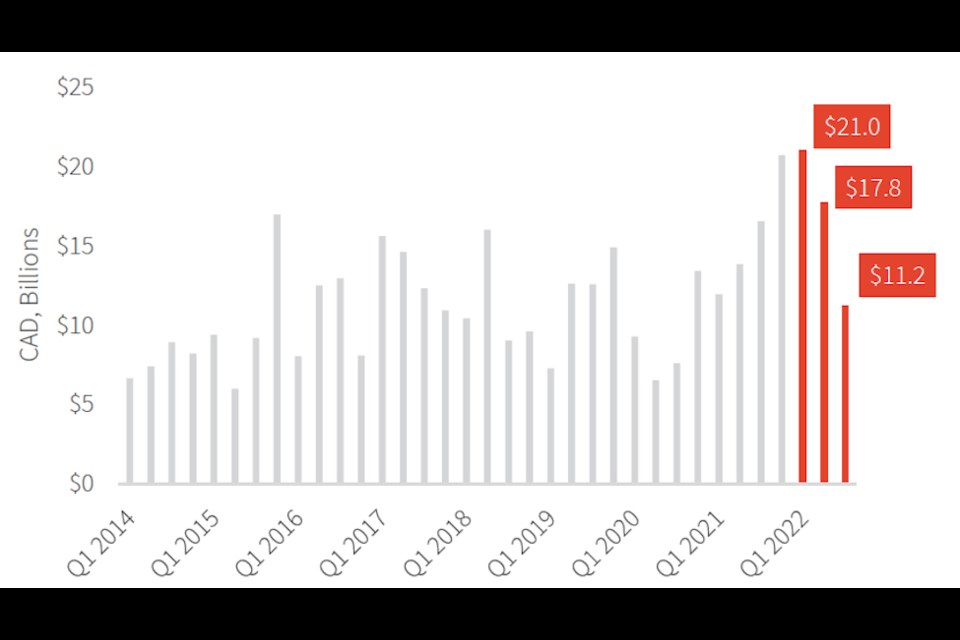 Quarterly transaction volumes have fallen nationwide this year as interest rates increased and lenders reassessed financing criteria.JLL Research
This year's rapid rise in the Bank of Canada's policy rate slammed the brakes on investment activity in the second half of the year, but better times await in 2023. Quarterly deal volume reached an all-time high of $21 billion in the first quarter of this year, according to a report JLL released Nov. 28. But it has fallen steadily since, dropping to just $11.2 billion in the third quarter. Deal activity is on track to fall by half in the final quarter of the year. CBRE Ltd, is calling for $56.1 billion in transactions this year, down about 5 per cent from last year's peak of $59.1 billion. Vancouver – the epicentre of investment activity in B.C. – will see about $13 billion worth of transactions. During a lending and investment market update on November 28, Peter Senst, president of the firm's national investment team, was optimistic on the outlook. "We're still trading with reasonable velocity. The size and significance of the deals that we're doing in Canada, particularly in the second half of the year, will be the biggest in the world," Senst said during the online presentation. With inflation easing, he believes rate hikes are nearing an end.
Eby seeks to end renter restrictions by some stratas, set housing targets for municipalities
Some B.C. mayors welcomed the proposed housing targets, saying it would help municipalities push through badly-needed developments while other local leaders fear the process for determining those targets will be "messy."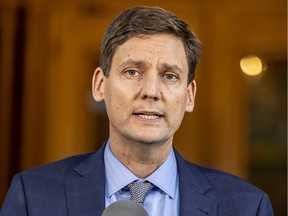 __________________________________________________
Construction costs set to ease, say industrial builders
Stalled projects are easing supply-chain pressures, pushing trades to seek work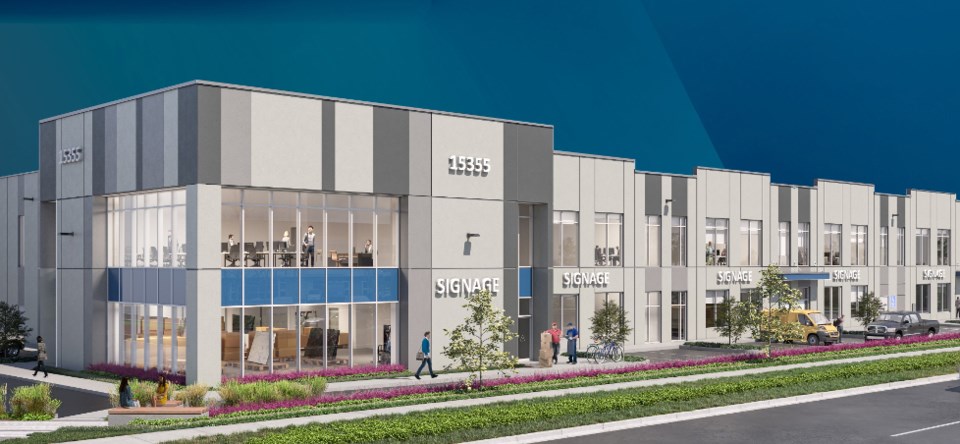 Conwest Group's Latitude strata industrial project in Surrey inked just one deal before interest rates began rising this spring, but long-term demand for industrial space is a source of confidence. There's hope in sight after a year of supply chain disruptions and outsized construction cost increases, according to a panel commercial real estate association NAIOP hosted in Vancouver on Oct. 27 focused on the industrial market. While strong demand earlier this year gave many builders confidence that the market would be able to absorb cost increases, six successive interest rate hikes have put the brakes on deals for space and construction intentions."Residential and commercial [builders] have paused projects," said Ben Taddei, chief operating officer with the Conwest Group, which is both a developer and also operates a contracting division. Contracting activity has slowed significantly this year with housing starts in Metro Vancouver through September down 10 per cent versus last year with further slowing expected.
_________________________________________________
Calgary, Saskatoon condos eyed for positive rental cash flow
With modern condos priced under $200,000 and average rents climbing, investors from B.C. and Ontario are seeking profit on the Prairies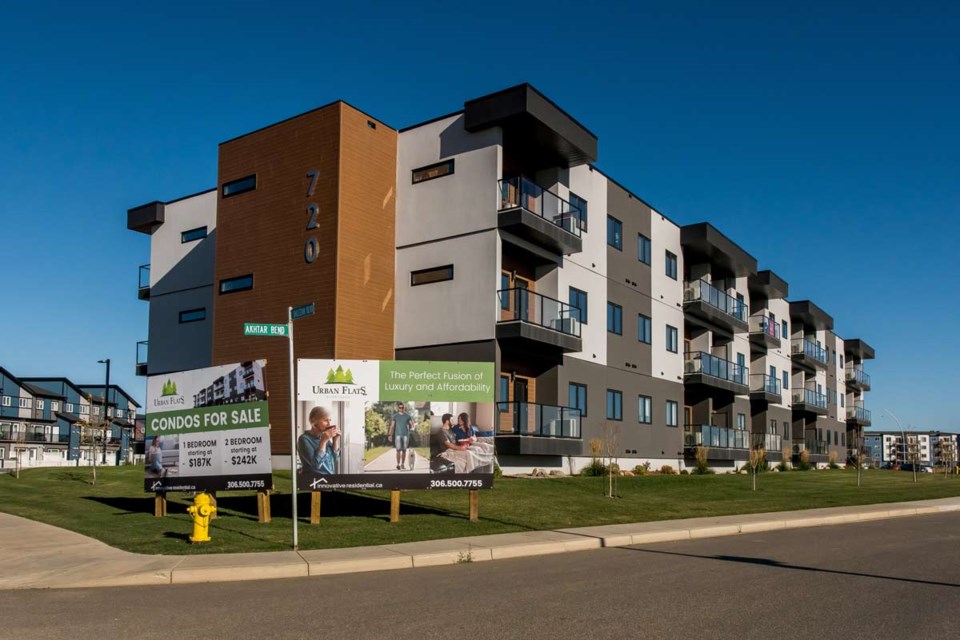 Even new condo apartments in Saskatoon can be bought for less than $200,000 and the average rent in the city is up 25 per cent from 2021. | Submitted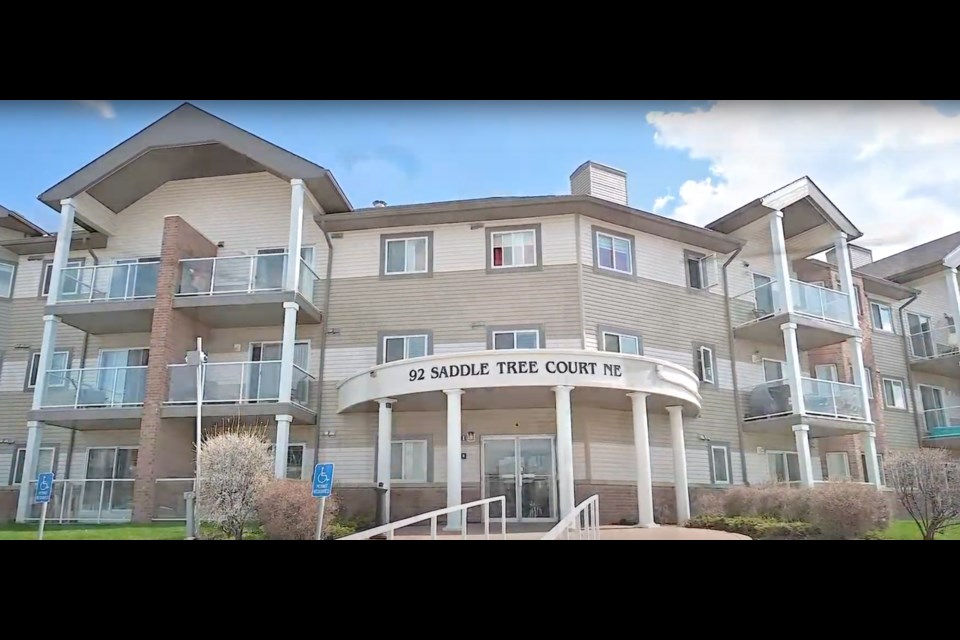 A two-bedroom, two-bath condominium in Saddletree Court, NE, Calgary, was listed in mid-October at $159,900, one of many examples of a potential positive cash-flow rental property in the city. | Ramia Lalfria, Real Broker, Calgary
Rents are soaring in Canada, hitting a record-high of more than $2,000 per month in September and spiking into the $3,000 range in some hot markets, which has the potential of turning condos into cash-flow machines, especially in western cities east of Vancouver. The average rent in Canada hit an all-time high of $2,043 per month in September, according to the latest National Rent Report from Rentals.ca and Bullpen Research & Consulting. This is up 21.9 per cent from last year and up from $2,000 in August 2022. "The completion of a number of new purpose-built rental apartments with higher rents, contributed to the significant annual rent increase," the report noted. In Greater Toronto, average apartment rents are up 31.2 per cent, year-over-year to $2,855 .In Greater Vancouver they rose nearly 30 per cent to $3,222. Smaller centres weren't spared: Kelowna's average monthly rent in September for a one-bedroom home was $2,061, and average monthly rent for a two-bedroom was $2,555. _________________________________________________________________________________________________________
Ski hills appear immune to real estate slowdown
Buyers flocked to B.C. ski hills during the pandemic – and now many are settling in for a long-term lifestyle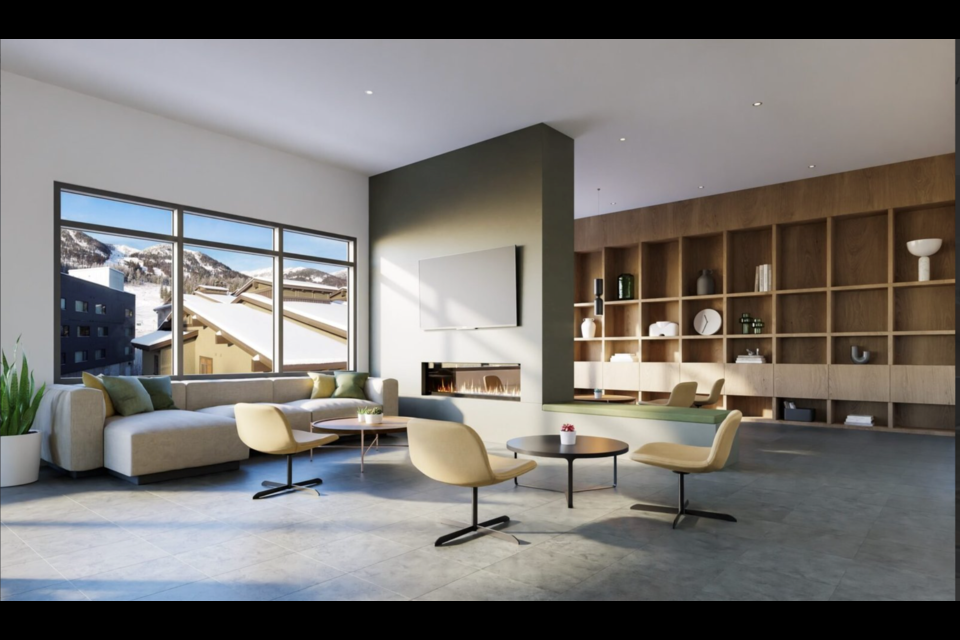 The Crescent, a new 102-unit condo project at Red Mountain near Rossland, B.C., sold out 70 per cent of its units in the first month, with prices cresting over $1,000 per square foot. | Red Mountain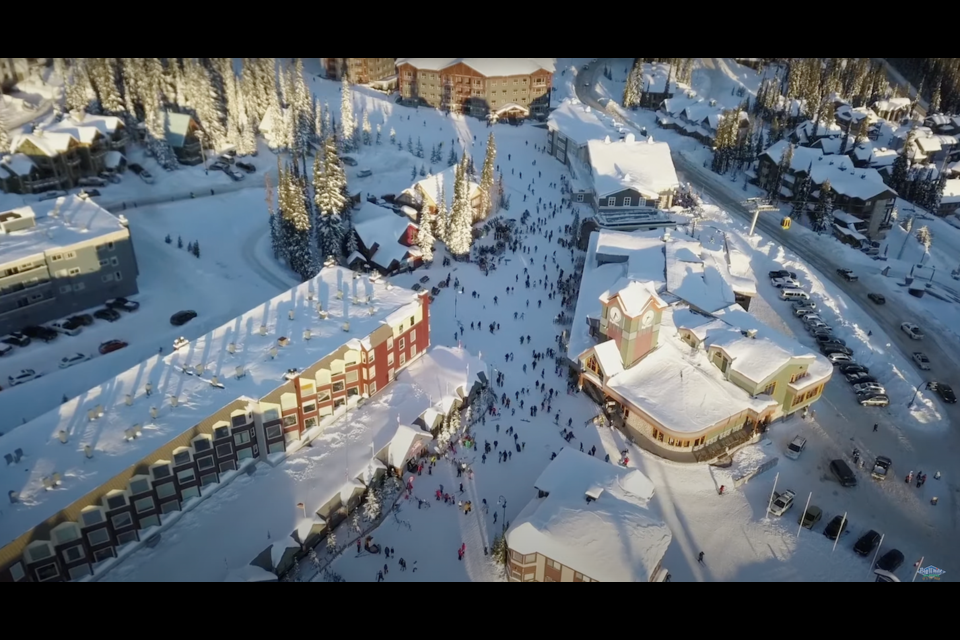 Big White at Kelowna: building permits increased by 352 per cent in 2021. | Big White
An exodus from larger urban centres fuelled a boom in rural properties, and ski resorts were no exception. Close to 750 new residents called Big White home in the 2021 census versus 2016, a shift Vicki Gee, a director with the Regional District of Kootenay Boundary, says occurred largely during the pandemic. "Some people moved to Big White just in the initial scare of COVID, wanting not to be in an urban area, then they were working from there and thought, 'Oh, we can just stay here,'" she said. And the influx continued, with building permit values at Big White rising to $21.7 million last year, a 352 per cent increase.
_________________________________________________
Rezoning application prepped for key Broadway site
Two rental towers proposed for site of former MEC flagship store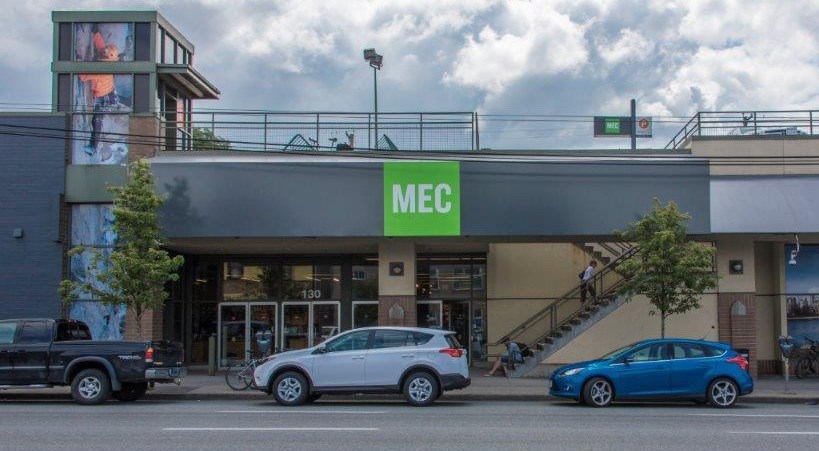 Two rental towers of up to 29 storeys will be proposed for the site of the former Mountain Equipment Co-op flagship store at 130 West Broadway in Vancouver under a rezoning application being prepped for submission next month. "The proposal would include two secured rental towers (28-29 stories in height) on top of a commercial podium comprised of childcare, retail, restaurant and fitness space, a public park, and below-grade parking," stated a letter developers Reliance Properties Ltd. and QuadReal Property Group distributed to neighbours earlier this month. The letter says the proposal conforms to the recently approved Broadway Plan, which envisions "a mix of housing, job space, public amenities, and streetscape improvements including an active public realm" for the site.
_______________________________________________
Sim elected new mayor of Vancouver in a landslide vote
Ken Sim, a novice politician, is the first Chinese-Canadian elected as mayor of Vancouver.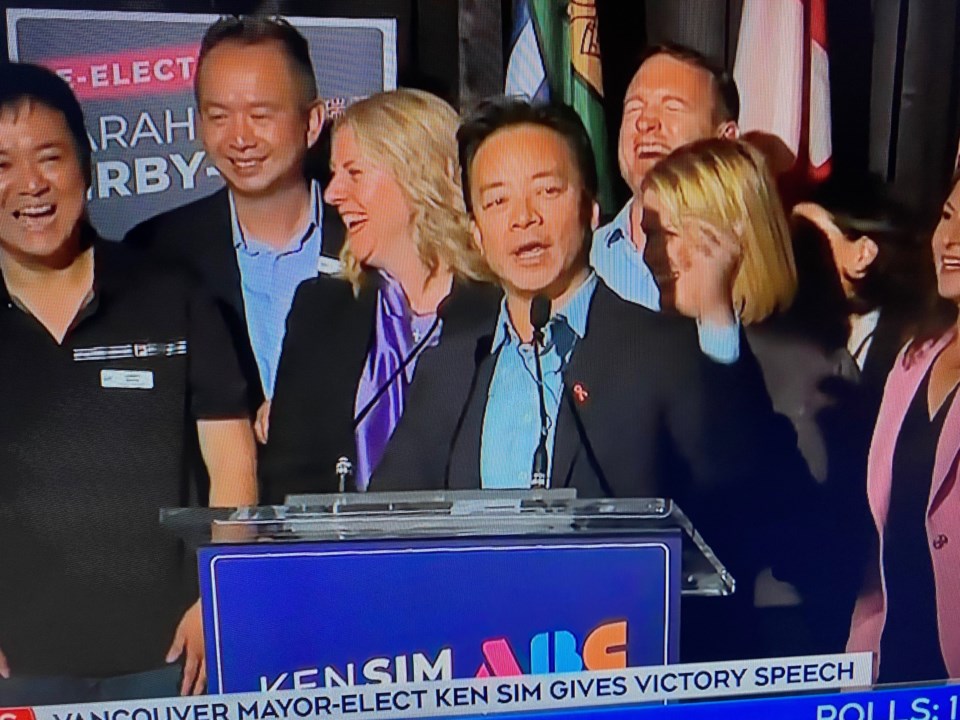 Ken Sim was elected the new mayor of Vancouver in a landslide vote October 15. A Vancouver businessman who had never held a political post, Sim received the majority of votes, with 47.93 per cent. Incumbent Vancouver Mayor Kennedy Stewart followed in second, with 16.68 per cent of the total votes. Sim and his ABC Vancouver party have promised to 
hire 100 officers,
 100 mental health nurses and reinstate the police school liaison program. ABC says it will support a VPD graffiti abatement program and wants police officers on patrol to wear body cameras.
__________________________________________________
Vancouver investment deals strong in Q2 as headwinds increase
Cap rates set to rise as values reset following interest rate hikes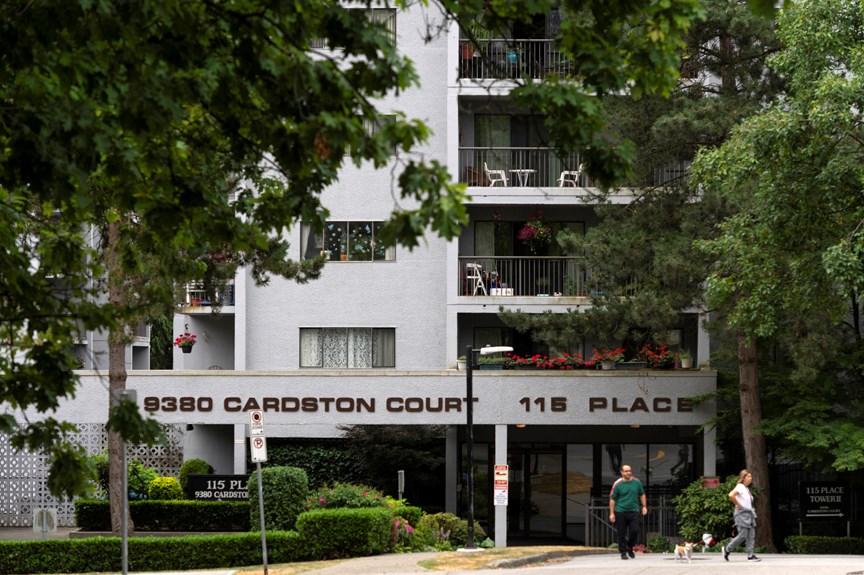 Metro Vancouver commercial real estate sales were down just 2 per cent in the second quarter versus a year ago, Altus Group data reveals, but recent interest rate hikes by the Bank of Canada could dampen activity in the latter half of the year. "It's pens down," says Colin Johnston, president of research, valuation and advisory with Altus. "Do you want to buy in this market, knowing that maybe next month you can buy something cheaper? Do you want to sell in this market knowing that you may not get the price that you wanted?" Johnston believes people are taking stock of the situation, with the result that less capital will be placed this fall while parties wait to see how things shake out. "We've got this period of price discovery that's going to happen for a few months," he said. "[It's] akin to the early days of the pandemic, where people didn't know what was going on and it was hard to get some metrics because nothing was trading." According to Altus, the uncertainties will deepen in the coming months. ______________________________________________________________________________________________________________
UBCM proposes increased support for solar panels, water systems
While the province supports heat pumps, there are no equivalent incentives for home and building owners to increase their own supply of renewable energy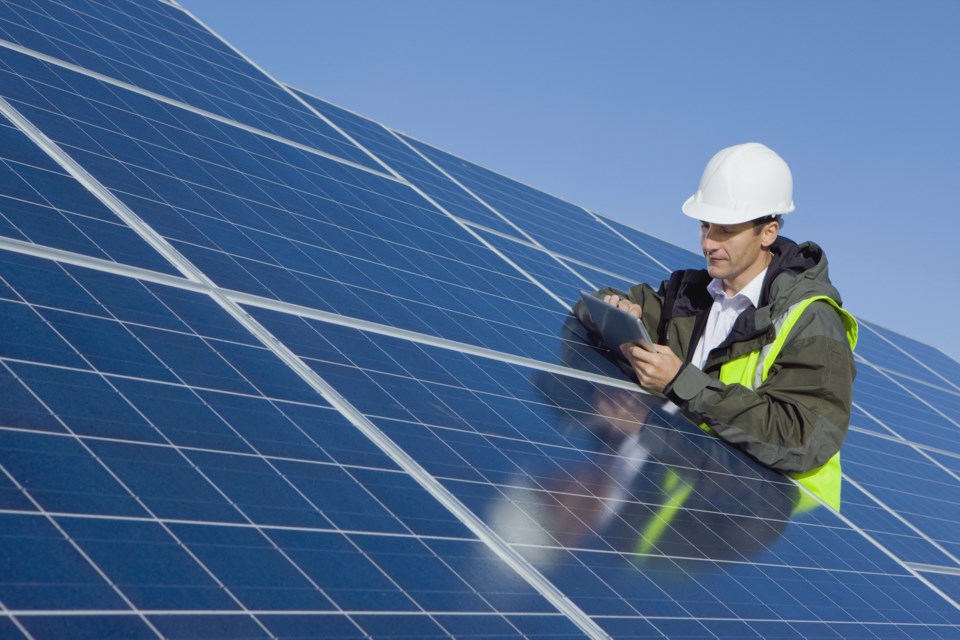 Union of BC Municipalities (UBCM) delegates have called on the B.C. government to add financial incentives for home and building owners to install solar panels and solar hot water systems as demand for renewable forms of energy increases. A City of Vancouver resolution presented Sept. 15 at the UBCM annual convention in Whistler said the 
CleanBC Roadmap to 2030
 and 
BC Hydro's five-year electrification plan
promote rebates to purchase electric heat pumps that incentivize British Columbians to switch from using fossil fuels to hydro-electricity to heat their homes and hot water to combat climate change. But no equivalent incentives exist for home and building owners to increase their own supply of renewable energy or to reduce the demand for hydroelectricity. ______________________________________________________________________________________________________________
Industrial leads drop in CRE transactions across Lower Mainland
With a 34 per cent decline in property deals, total commercial real estate sales volume in the second quarter fell to $3.26 billion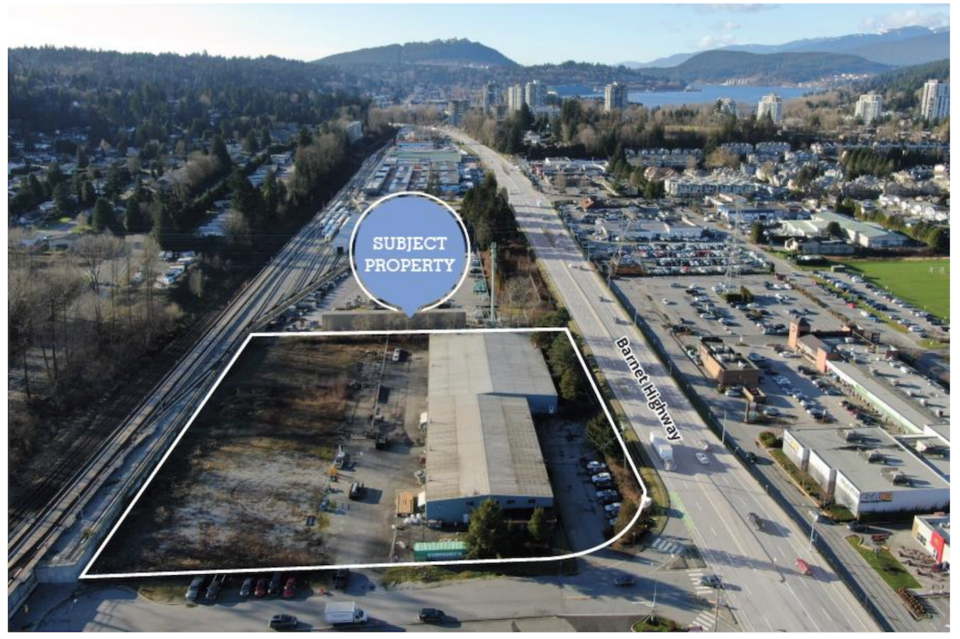 Activity in the Lower Mainland's commercial real estate market edged down in the second quarter (Q2) of 2022 from the brisk sales pace experienced at the start of the year.
____________________________________________________________________________________________________________________
Lack of drivers may stall Amazon's Vancouver Island rollout
Online retail giant preparing to open its last-mile distribution centre at Victoria International Airport, likely in early October, but a lack of delivery drivers presents a challenge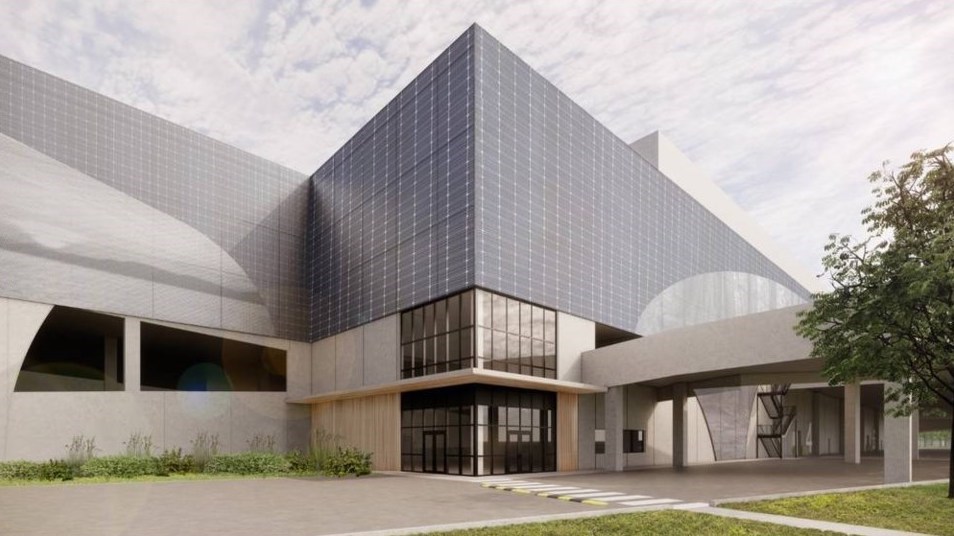 Amazon-branded delivery vans will soon be seen everywhere around the capital region as the online retail behemoth prepares to open its last-mile distribution centre at Victoria International Airport. Ken Mayes' company, Zenzen Logistics Canada, is one of two courier firms being contracted by Amazon to operate about 120 vehicles that will shuttle parcels and packages from the warehouse to homes and businesses in Greater Victoria and the Island. A non-branded courier company based out of Nanaimo will handle larger ­parcels over 40 kilograms. Mayes said he's aware that hiring hundreds of drivers is going to be a tall order amid the region's tight labour market, where unemployment remains one of the lowest in the country at 4.9 per cent last month and businesses are struggling to fill all types of jobs.
_________________________________________________
Opinion: Broadway Plan ignores schools, parks and affordable homes
In a prelude to Vancouver's civic elections next month, we present a comment on the city's largest planning initiative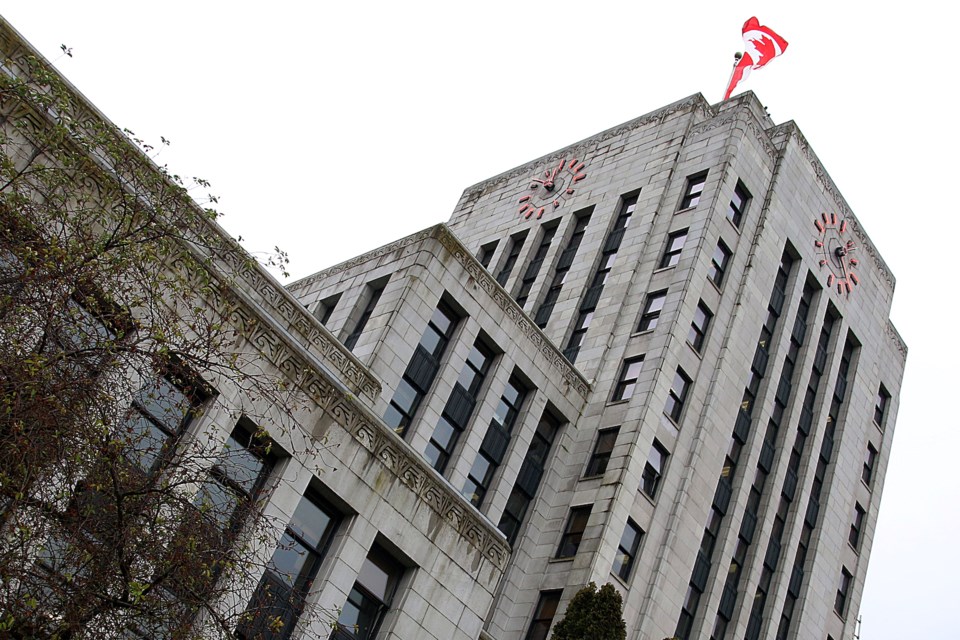 A city planning document to accommodate future population growth and spur transit ridership along the Broadway subway line would clearly propose high-density, mixed-use towers at Broadway subway stations – especially at Cambie – where two subways intersect, plus midrise residential density along the Broadway arterial road from Commercial to Arbutus. This is good planning. But the Broadway Plan does far more than that. It aims to increase density to accommodate nearly the entire population of Metro Vancouver, as if Surrey City Centre and Metrotown didn't exist. The densities proposed are not supported by any data estimating Vancouver's population growth projections that match those densities. ____________________________________________________________________________________________________________________
Fraser Valley home prices up from last year as market 'balances'
August sales were up from July and benchmark prices increased about 15 per cent compared to a year earlier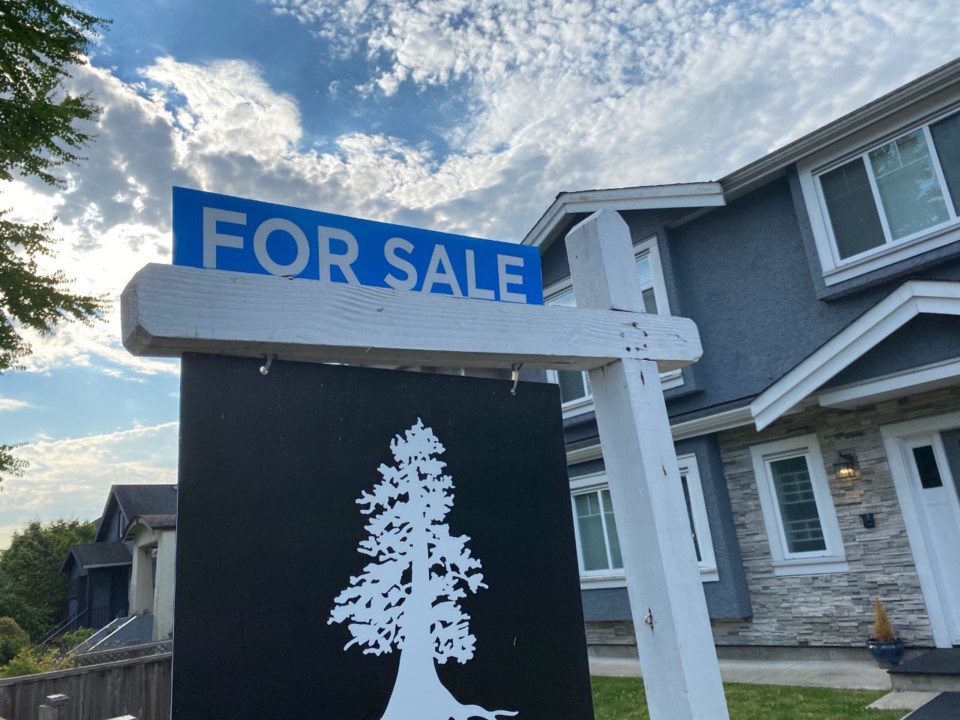 A year-over-year increase in active listings and relatively steady sales activity brought a degree of balance to the Fraser Valley housing market in August, with benchmark home prices up from a year earlier. The Fraser Valley Real Estate Board (FVREB) processed 1,017 sales on its multiple listing service (MLS) in August, an increase of 2.4 per cent compared to July 2022,  but a 51.3 per cent decrease compared to August 2021. The month ended with a total active inventory of 5,871, down 8.5 per cent from this July, but up 44 percent compared to August 2021. August's overall sales-to-active ratio was 17 per cent, which the FVREB considers a "balanced" market. "For the past three months we've seen the local market return to a more balanced state," said Board president, Sandra Benz. "With the Fraser Valley continuing to settle after months of record sales and prices, we expect to see more activity this coming fall."
_________________________________________________
Rental properties a growing focus for Metro Vancouver homebuilders
U.S. experience prompts Mosaic to launch a new rental home division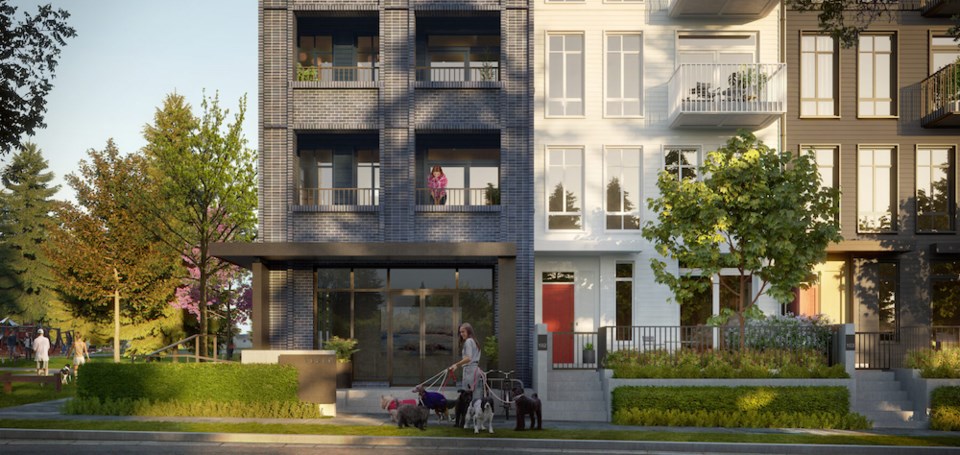 Parker in Surrey is one of four existing rental projects managed by Mosaic Living.
Demand for rental housing has prompted Vancouver homebuilder Mosaic to establish a separate division focused on the rental market. Drawing on its experience in the U.S. through Thrive Communities LLC, Mosaic announced the creation of Mosaic Living on September 7. "What we've learned through [Thrive] is how critical the property management piece is," said Geoff Duyker, senior vice-president of marketing with Mosaic, which began building rental units six years ago. "We set this up as a separate division within Mosaic … because we already know how to design and build a great home, but the key to being successful in that business is really managing it." The new division oversees a portfolio of four existing projects with 305 units as well as a further three projects under construction and a fourth awaiting a building permit. Together, the four projects in development represent 214 units. Rents at the new Mosaic projects will range from $1,605 to $2,495 per month.
_______________________________________________
Mortgage stress test the killer as Bank of Canada hikes rate
Homebuyers with a new mortgage must qualify at rates 2 per cent higher than actual market rates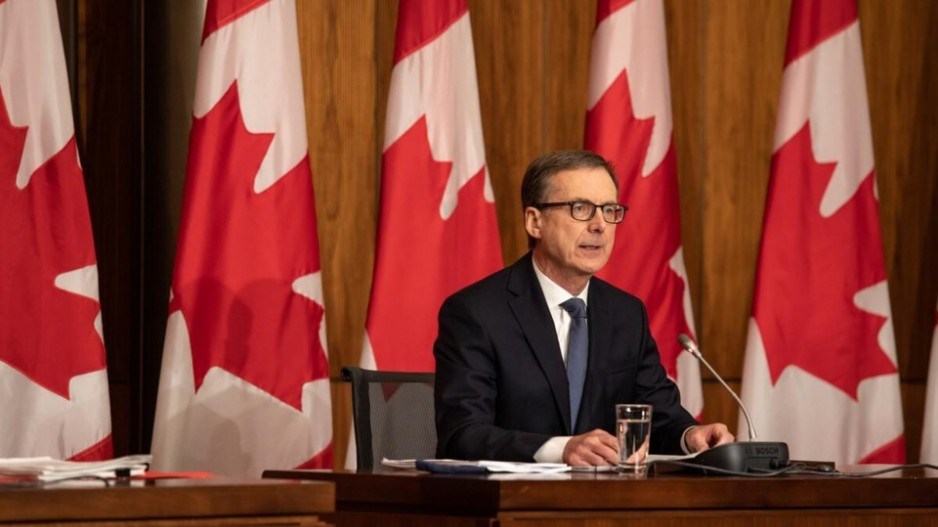 The Bank of Canada is maintaining its aggressive posture when it comes to hiking its key rate. The central bank revealed Wednesday September 7 it was hiking its rate 75 basis points to 3.25 per cent – its highest policy rate since 2008. This comes after an unexpected rate-hike of 
100 basis points back in July
, all in a bid to tamp down record-setting inflation. However, under the federal mortgage stress, all home buyers taking out a new mortgage at a federally-regulated lender must qualify at a rate of 5.25 per cent, or a rate 2 per cent higher that what their lender is offering, whichever is higher. "The implications of today's Bank of Canada action are considerable for the housing market. The prime rate will now quickly rise to 5.25 per cent increasing the variable mortgage interest rate another 75 bps, which will likely take the qualifying rate to roughly 7 per cent," said Sherry Cooper, chief economist with Dominion Lending Centres.
________________________________________________
La Ronge envisions $8 million economic corridor on Hwy 102
Lac La Ronge identified as a magnet for new investment, residents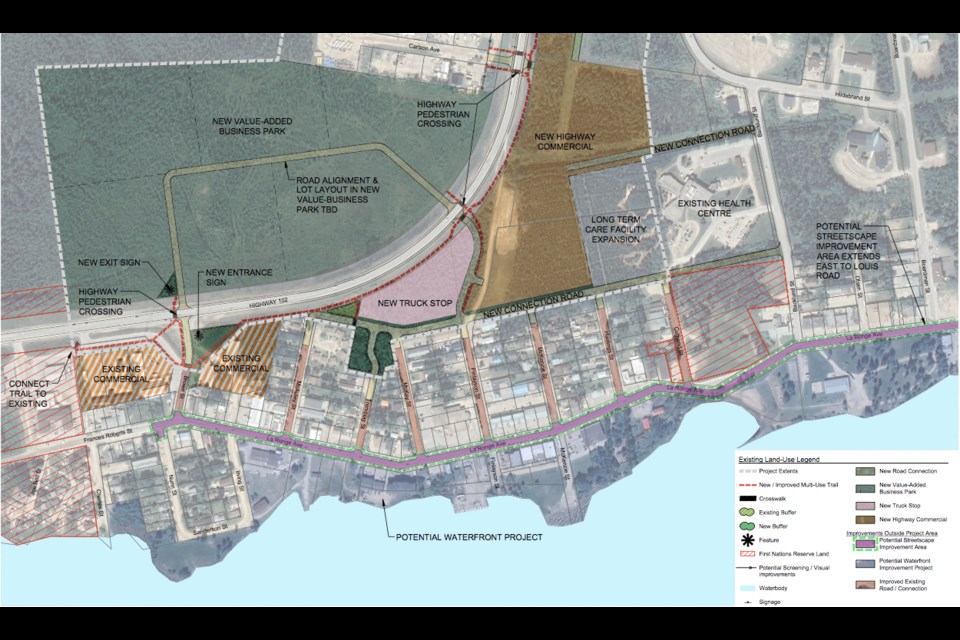 The first phase of the Highway 102 Economic Corridor Master Plan includes new highway commercial development.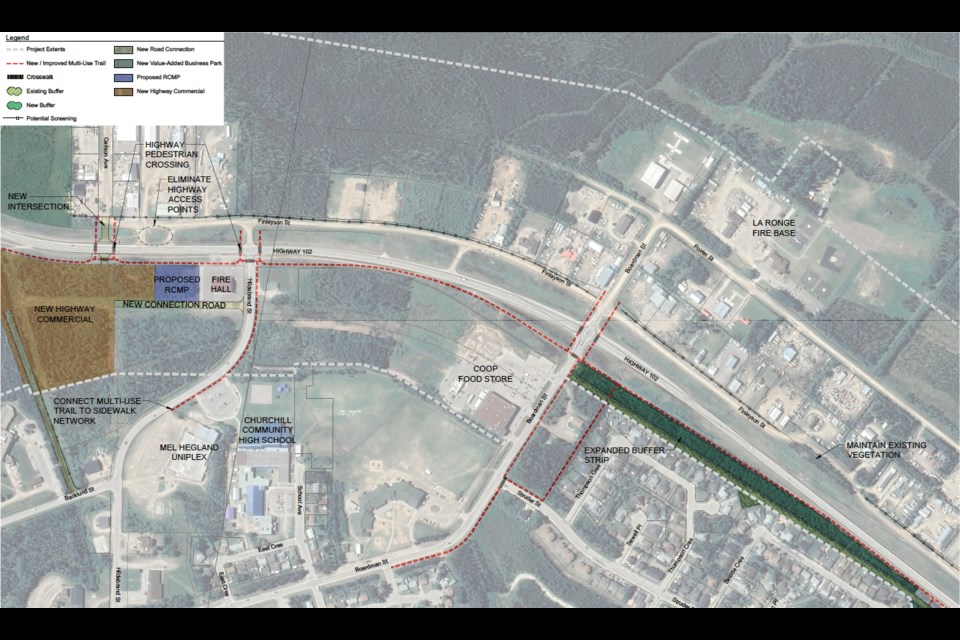 Phase 2 of the Highway 102 Economic Corridor Master Plan is part of a long-term vision for La Ronge.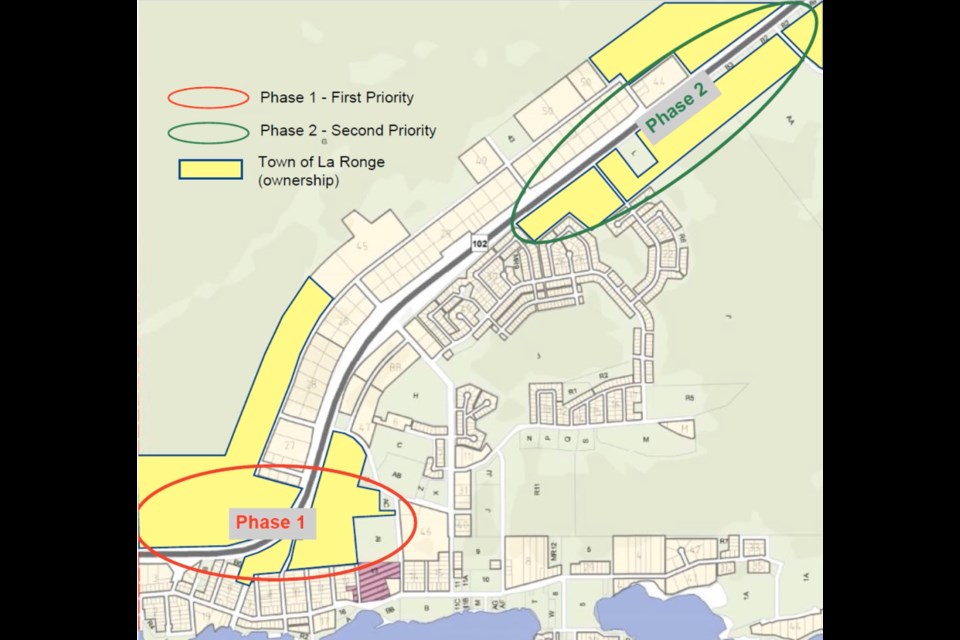 Highway 102 Economic Corridor Master Plan will create a welcoming entrance to La Ronge.
The Highway 102 Economic Corridor Master Plan will create a welcoming entrance to La Ronge.Town of La Ronge
Northern Saskatchewan's largest town is laying the foundation for an ambitious economic development initiative designed to create a welcoming frontage for new businesses as well as existing residents. 
The Town of La Ronge hopes to create a major new economic draw for the community and region by preparing lands along Highway 102 for development. 
That's according to preliminary findings from a Highway 102 Economic Corridor Master Plan developed by Saskatoon community planning firm Crosby Hanna and Associates for $96,000. The plan is meant to help the community capitalize on new economic activities by proposing to create new entries to town from the highway, wayfinding, more access, land servicing and lot layout, development standards, and future streetscape and waterfront projects.
"We are now looking for comments and feedback from the community to give us a sense of how they feel about the plan, what might be some of the concerns, or what really speaks to them about the plan," said La Ronge's chief administrative officer Lyle Hannan. "Prior to finalizing it, if there is anything we need to tweak or adjust, there are opportunities to do that." The master plan states that La Ronge has significant valuable land holdings for development. It notes a number of businesses have expressed interest in serving the community, but that readiness of the land has been a barrier. It's expected that having a plan with costs and a timeframe appropriate for the town's financial capacity would be a key factor in attracting hotels, restaurants, and retail concepts.
________________________________________________
Vancouver's new downtown office towers meet high demand
Don't expect the abundance of top-quality office space to last long in Vancouver's downtown core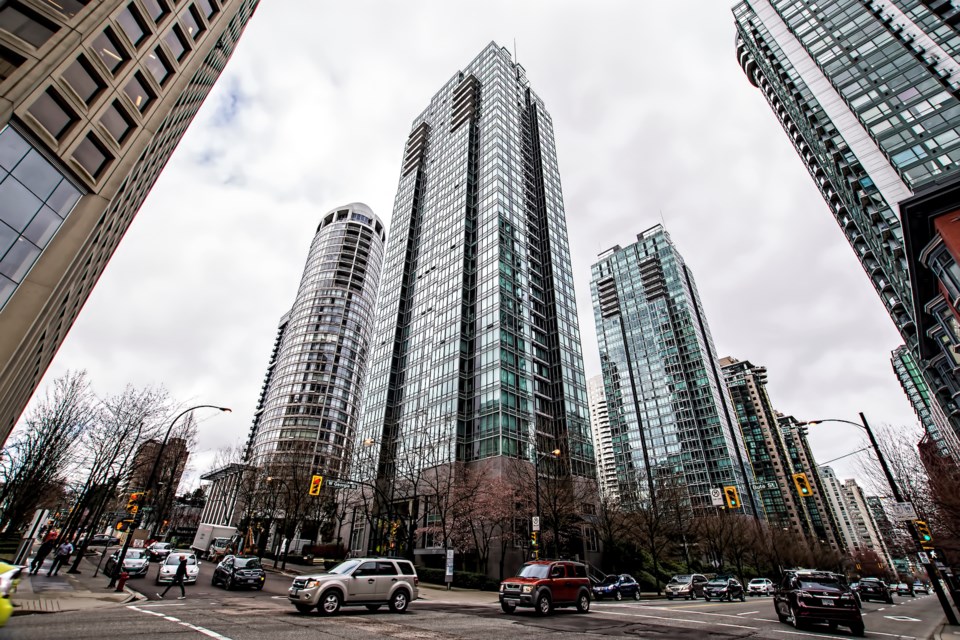 Downtown office vacancy reached 8 per cent as of mid-year 2022, up one full percentage point compared with the first six months of 2021, according to a new report from Avison Young (Canada) Inc. But the real estate firm notes this trend is unfolding "due to significant amounts of new supply" being delivered to the market. Nearly 570,00 square feet additional AAA space was made available by the end of 2021 and has been "steadily absorbed" into the market, the report said. Most notably, this has come via the openings of such towers as the Deloitte Summit on West Hastings Street and Bentall 4 on the corner of Dunsmuir and Burrard Streets. "While there are still elevated levels of vacancy relative to pre-pandemic levels, the market is starting to stabilize," the report stated, acknowledging that the hybrid model of work has reshaped demand for office space. "Further increases in vacancy are likely but will be more attributable to delivery of new buildings on a vacant or largely vacant basis, rather than COVID-19."
________________________________________________
BC economy still strong, despite inflationary headwinds
Province's forecasted deficit now expected to be a surplus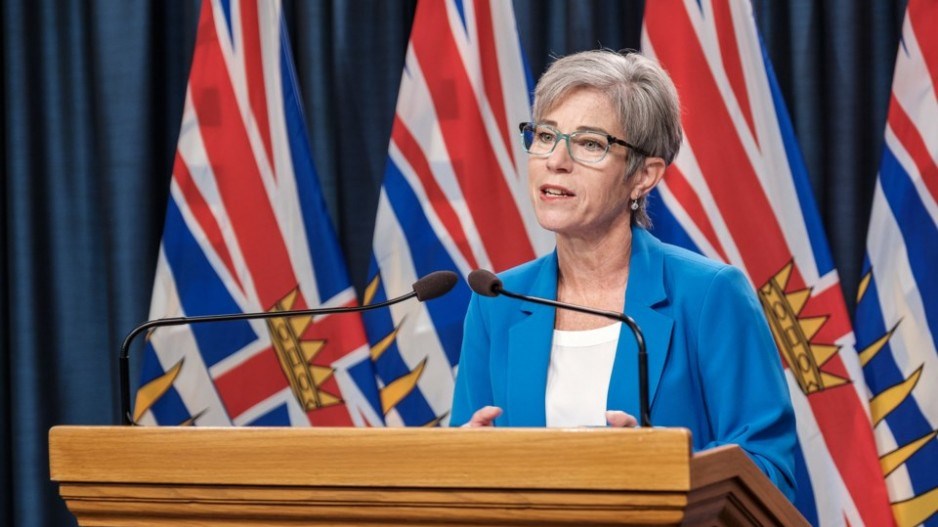 As B.C.'s economy navigates uncertain waters between a pandemic and a possible global economic recession in 2023 — precipitated by an energy crisis, war, inflation and rising interest rates — it appears B.C.'s ship of state is still steady and not taking on any water. Employment remains strong, revenues from commodities like natural gas are up, and a $5.5 billion deficit that had been forecast for 2022-23 is now expected to be an operating surplus of $706 million, according to an economic uopdate based on the first quarter of the fiscal year that was released today by B.C. Finance Minister Selina Robinson.
_______________________________________________
Mortgage stress test the killer as Bank of Canada hikes rate
Homebuyers with a new mortgage must qualify at rates 2 per cent higher than actual market rates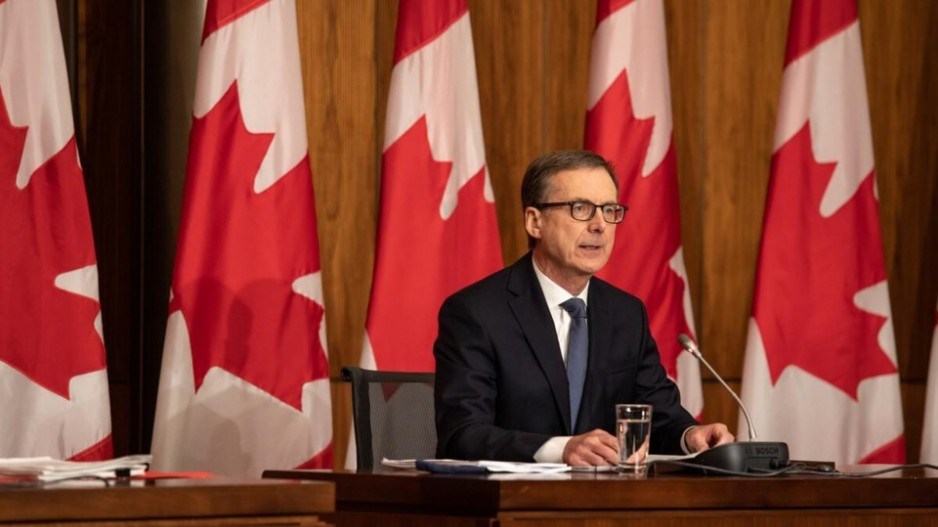 The Bank of Canada is maintaining its aggressive posture when it comes to hiking its key rate. The central bank revealed Wednesday September 7 it was hiking its rate 75 basis points to 3.25 per cent – its highest policy rate since 2008. This comes after an unexpected rate-hike of 
100 basis points back in July
, all in a bid to tamp down record-setting inflation. However, under the federal mortgage stress, all home buyers taking out a new mortgage at a federally-regulated lender must qualify at a rate of 5.25 per cent, or a rate 2 per cent higher that what their lender is offering, whichever is higher. "The implications of today's Bank of Canada action are considerable for the housing market. The prime rate will now quickly rise to 5.25 per cent increasing the variable mortgage interest rate another 75 bps, which will likely take the qualifying rate to roughly 7 per cent," said Sherry Cooper, chief economist with Dominion Lending Centres.
_______________________________________________
Rising cost of pre-sale condos makes resales a better deal: study
Condominium starts fall 41 per cent in Vancouver as land prices, input costs and government fees threaten to push prices out of reach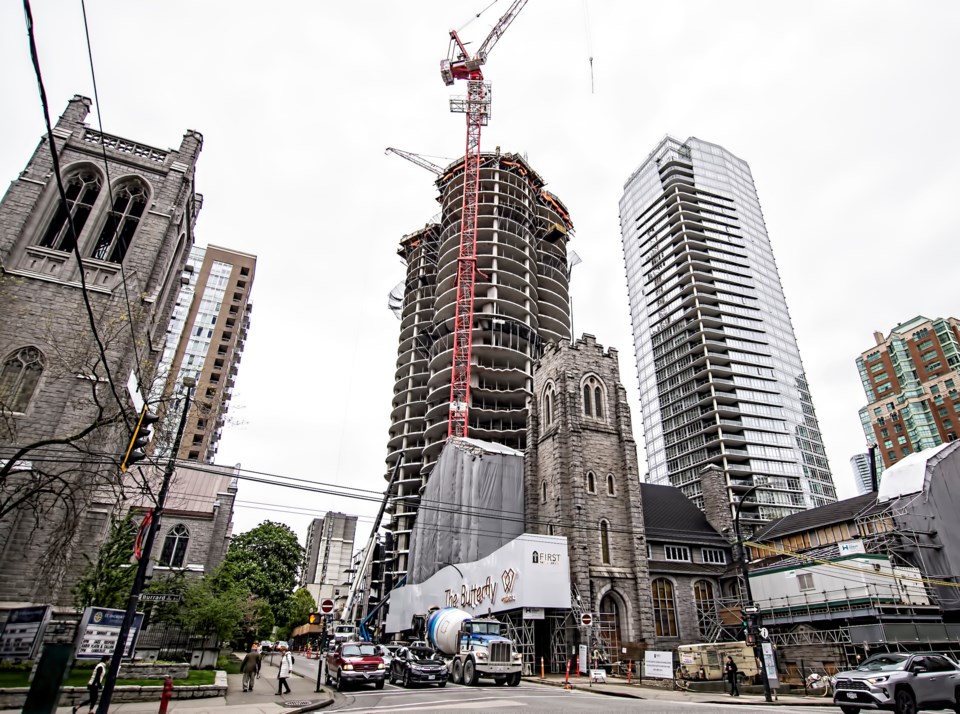 A shortage of new condominiums and townhouses is looming in Metro Vancouver as soaring costs of new construction has chopped presales at new project launches and put several planned developments on hold. For buyers, this means that resale condos may represent not only lower prices but the only option in some markets, according to a new study. "Construction costs of residential buildings grew by 25 per cent year-over-year in the first quarter of 2022," noted Engel & Völkers in its Mid-year 2022 Luxury Real Estate Report. "These rising costs are trickling down to consumers and contributing to increases in new home prices. Higher material costs combined with government regulation are creating real and present pressures on new home building in Canada."
_______________________________________________
Landlords in the lurch as B.C. caps rent increase at 2 per cent
As property taxes, utility costs and borrowing costs soar, rent increases remain virtually frozen in 2023 for the third year in a row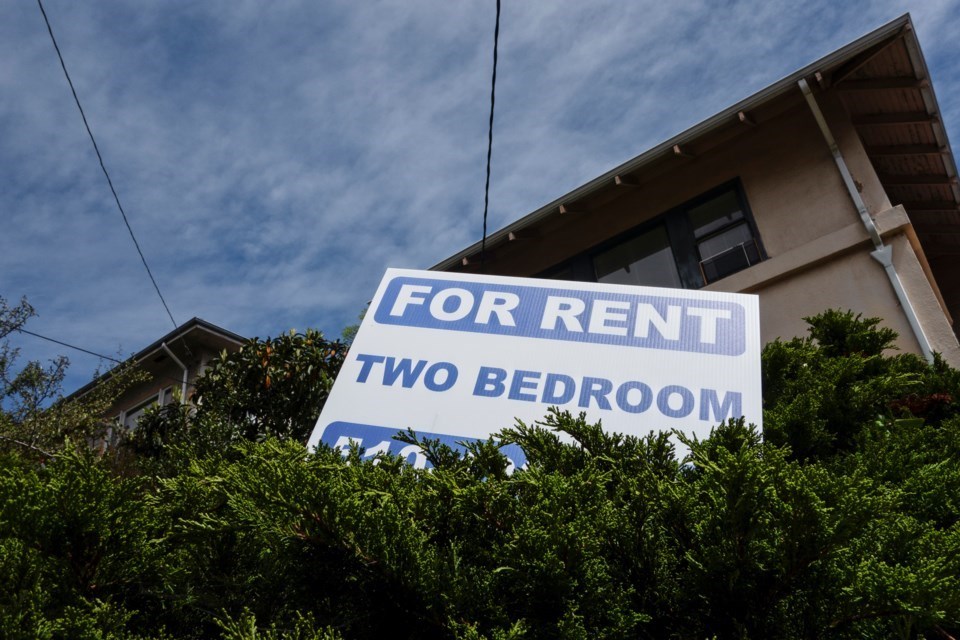 The B.C. government has set the maximum allowable rent increase for 2023 at 2 per cent, far less that would have been allowed had the government benchmarked the increase to inflation. "LandlordBC is very disappointed to learn of this decision to cap the 2023 increase to 2 per cent after a nominal increase of 1.5 per cent in 2022," said David Hutniak, CEO of LandlordBC. "In recent weeks we have expressed to the Housing Minister that our sector is facing huge challenges due to inflation and the impacts of the pandemic. These challenges are especially pronounced for the many small landlords who provide the majority of rental housing in B.C."
_______________________________________________
Opinion: Downtown Vancouver isn't what it used to be
'Our beautiful city is going down the toilet:' as a prelude to the Vancouver civic elections next month, a comment from a visitor underlines perhaps the city's major issue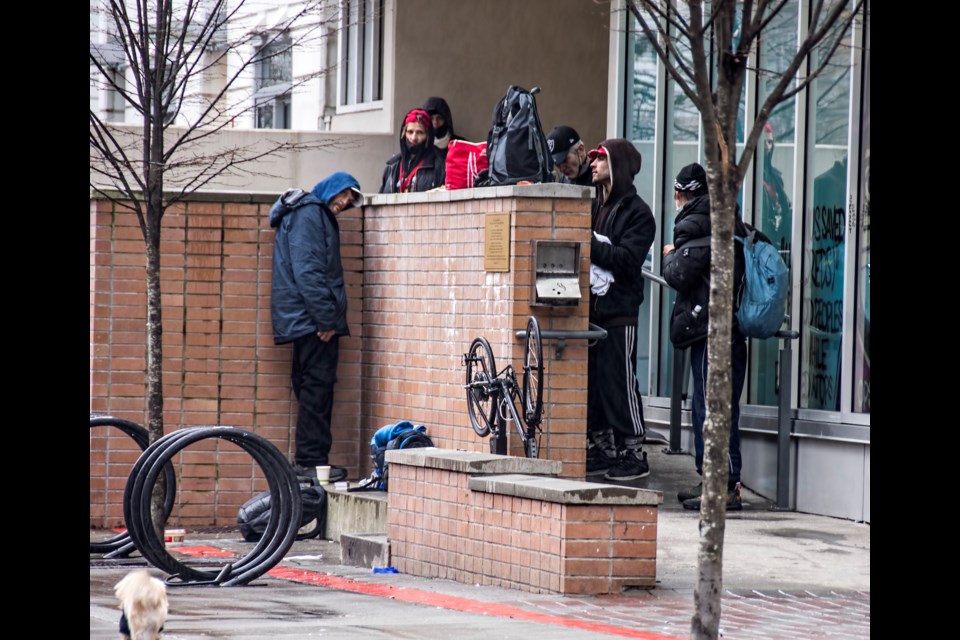 Street people in Yaletown at a former dental Clinic at Seymour and Helmcken.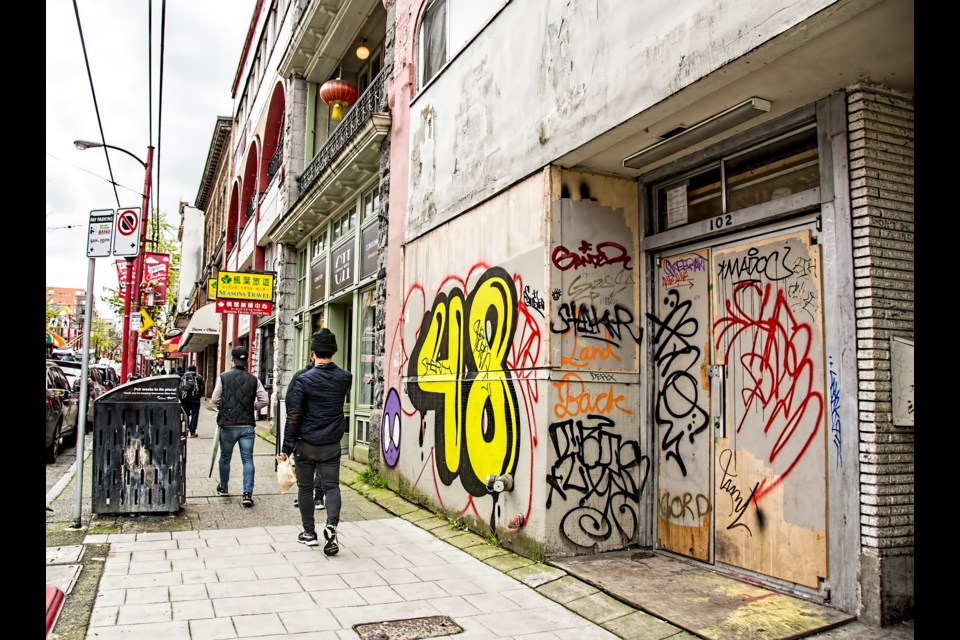 'Our beautiful city is going down the toilet. It needs us, but how can we be expected to support it at the expense of our personal safety.'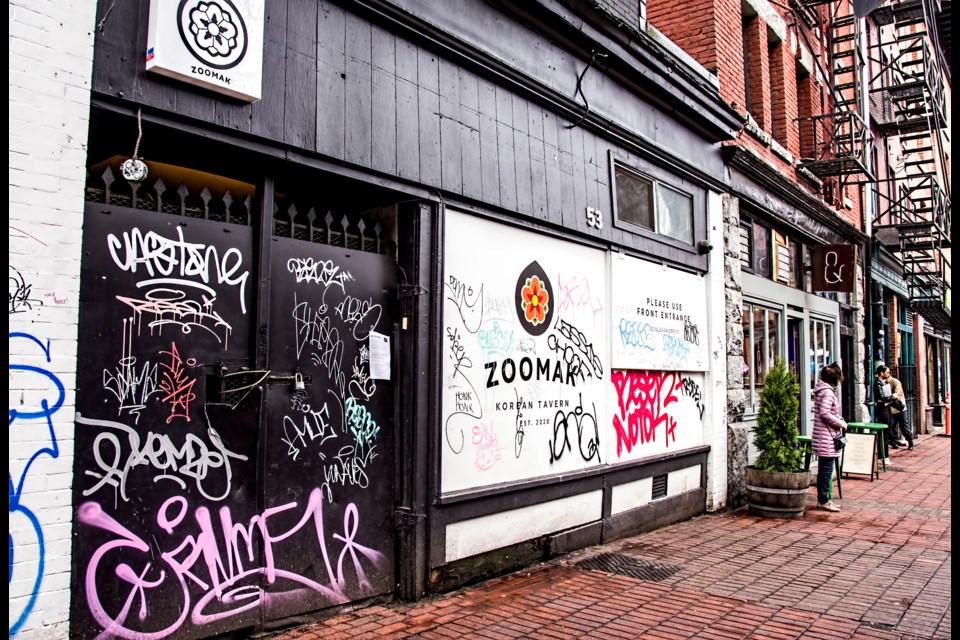 'Our beautiful city is going down the toilet. It needs us, but how can we be expected to support it at the expense of our personal safety.'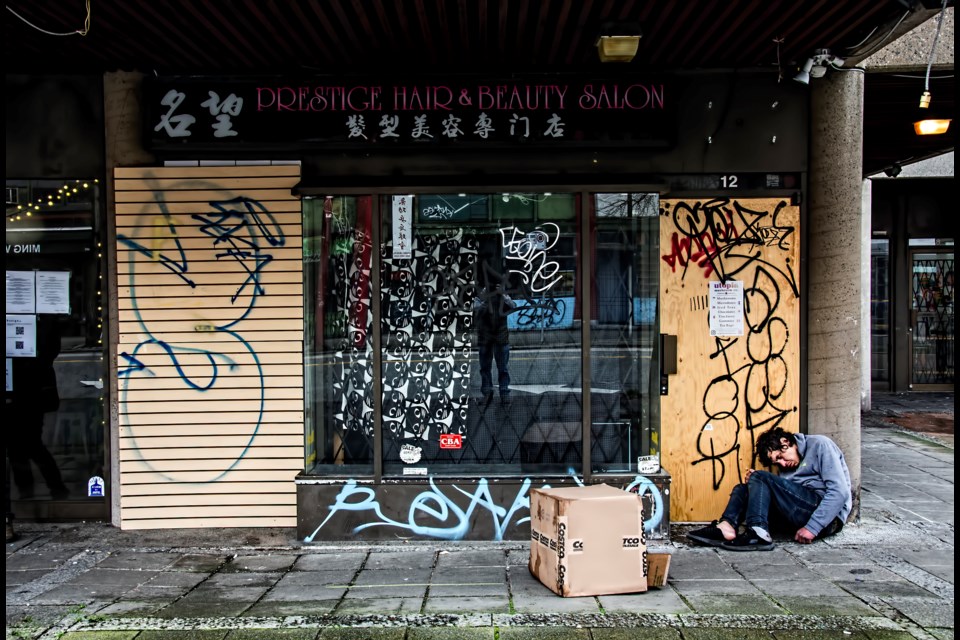 'Our beautiful city is going down the toilet. It needs us, but how can we be expected to support it at the expense of our personal safety.'
Spent any time in downtown Vancouver lately? I have, and it's shocking. If you're heading there to shop, to see a game at BC Place, or a concert at Rogers Arena, you better have your wits about you. Plan on walking around homeless people sleeping on the street at Georgia and Granville in front of the Bay.
Watch for people begging, selling stolen goods and drugs, getting arrested for shop lifting and loitering at shop entrances. I've seen it all in the last year. On a recent quick trip to Nordstrom I parked my car on Homer Street. Walking up Robson I encountered a young man, most likely my sons age, staggering around the sidewalk with his pants at his knees. This over six-foot man was clearly high on drugs, twitching and stumbling, and partially naked.  Not one person took a second look at him, no one stopped. Every pedestrian skillfully maneuvered around him. I had to pass by him two times and it was tense.
__________________________________________________
Vacant Calgary office towers eyed as next frontier for Alberta farming
Company setting up an indoor farm in Calgary Tower says vacant office space offers an opportunity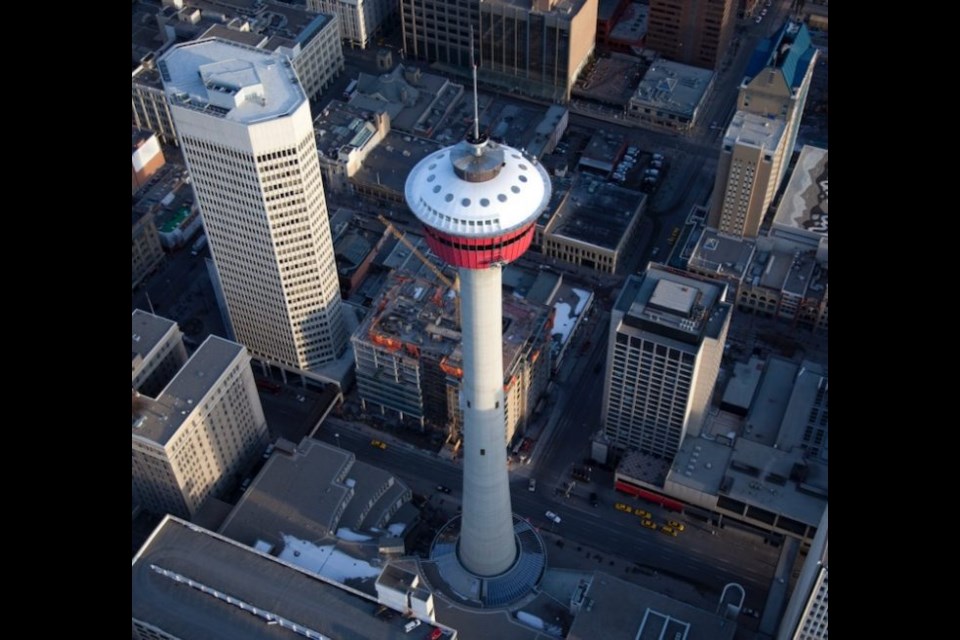 Calgary Tower the test case for vertical farming in vacant commercial space.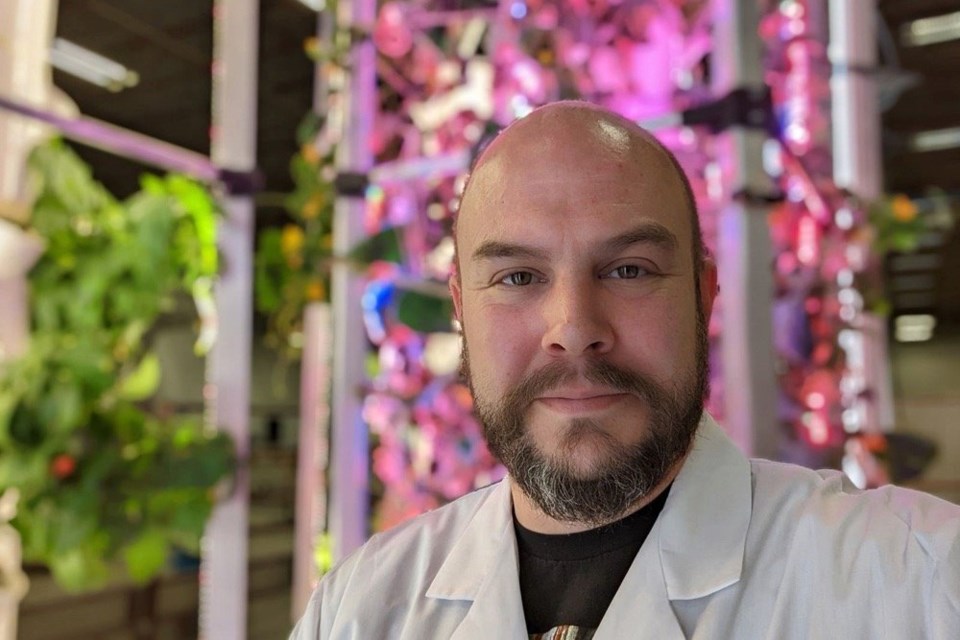 There is a lot of vacant office space in Calgary and other cities that could be converted to indoor farms, says Dan Houston, president of Agriplay Venture. Photo: Agriplay VenturesExpand
A prominent Calgary landmark will soon be the site of a large indoor aeroponics farming operation. About 65,000 square feet of former second-floor office space at the Calgary Tower Centre is being converted into a vertical farming operation that will grow strawberries, cucumbers, tomatoes, leafy greens and melons. The first crops will be planted in the spring of 2023. "The produce we're really interested in growing is the fruit and berry varieties that we are playing with right now because those are largely not grown here at all," said Dan Houston, president of Agriplay Ventures, a Calgary company that aims to convert "under-utilized commercial real estate" into vertical farms. "But ultimately what we are trying to do is basically supplement everything that we can grow that isn't being grown locally to stabilize our local food supply."
___________________________________________________
Land costs lead to conversions and multiple-storey self-storage
Converting existing buildings to self-storage can also be ticket to overcoming high land and construction costs, expert says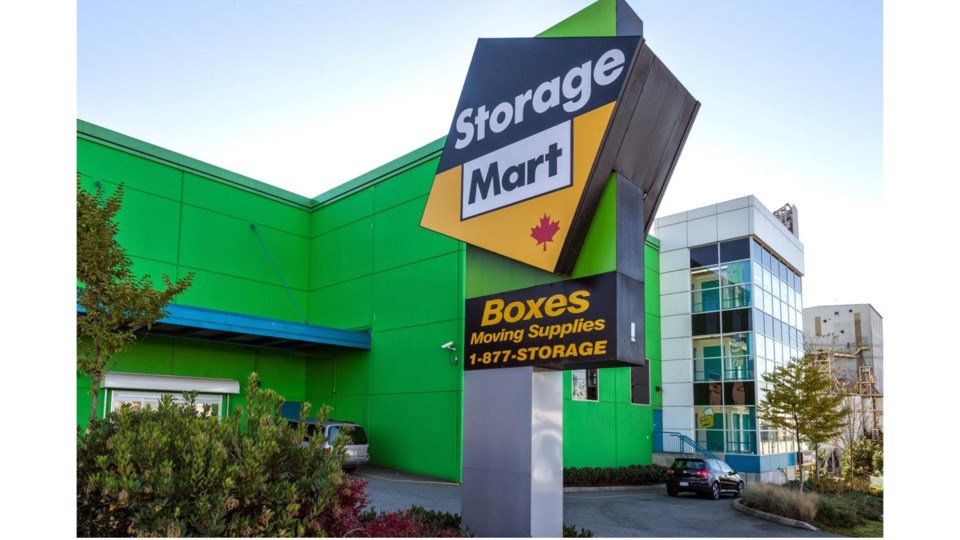 Self-storage development continues to build momentum in Canada, with a high percentage of new supply added annually, particularly in Metro Vancouver and Greater Toronto. This has been the case since our company, StorageMart, entered the market in 2009. Elsewhere, in Alberta and the prairies, development has been cyclical due to the ebb and flow of natural-resources commodity pricing, which is heavily indicative of two key market drivers: job growth and housing demand. For these reasons, we haven't pursued expansion in Alberta or Saskatchewan since 2015. Following is a brief overview of development trends and challenges in the market, plus some advice for aspiring investors and owners. New vs. conversion Due to the high cost of planning, permitting and construction in Canada, self-storage facilities often exceed 100,000 net rentable square feet and can take three to five years to complete, from land purchase to grand opening. Repurposing existing assets, such as land or buildings, can be an efficient way to ensure a predictable return on investment. During the last 10 years, we've consistently converted traditional self-storage to climate control, in-filled large sections of bulk building space, and built additional structures at existing locations. When weighing the merits of larger projects, there are benefits to ground-up development as well as conversion opportunities. For example, a converted building is often already grandfathered into a number of permissible uses, which can eliminate some planning and permitting hassles. From a developer's perspective, if the existing infrastructure can be reused, this can help ensure a good return in a tight pricing market, especially when compared to undertaking a full redevelopment. On the other hand, a new development is sometimes the only way to achieve a properly branded, modern presence on a "1st and Main" location, something most conversion projects won't be able to match. In addition, new builds are often accompanied by added peace of mind, since you know exactly what you're getting in terms of building efficiency and compliance with current best practices. They also offer comparatively limited capital-expenditure concerns for the first 10 years. If obtaining land was cost-effective, I'd always build drive-up self-storage facilities. Unfortunately, that often isn't the case. When land prices impact overall net rentable square feet, developers have to consider the potential benefit of multi-story conversions, along with a reassessment of current rental rates to make the model work.
_________________________________________________
Homebuyers, sellers take a breather in the August heat
As listings decline, Metro Vancouver home sales dropped 40.7 per cent from a year earlier and the composite home price fell 2.2 per cent from July 2022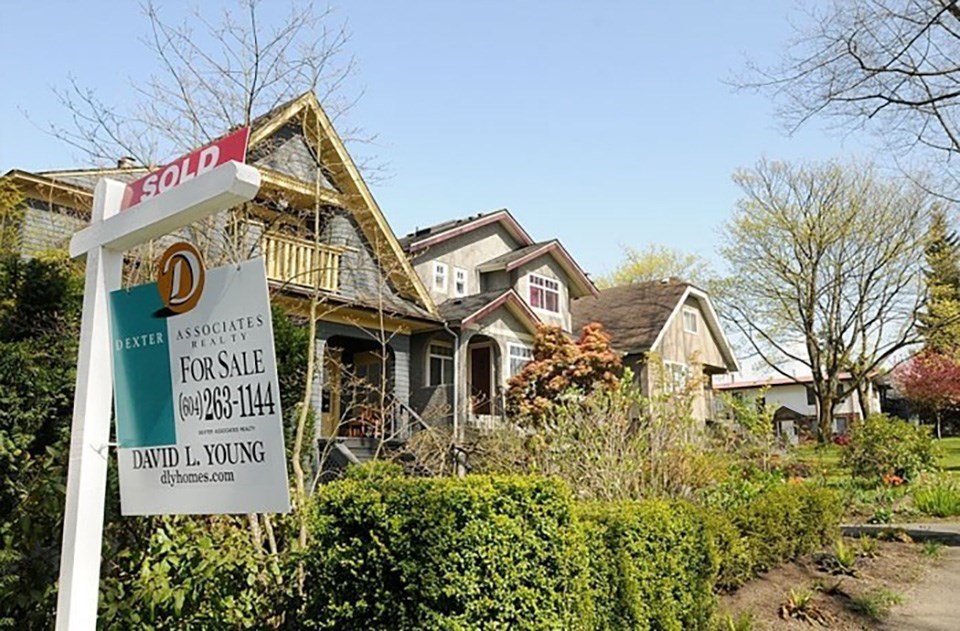 August was one of the warmest Metro Vancouver summers on record but one of the coolest for the housing market, as sales in the month fell 29.2 per cent below the 10-year August average. Sales totalled 1,870 in the month, down 40.7 per cent from August 2021, but just 0.9 per cent below the 1,887 transactions in July 2022, based on sales through the multiple listing service (MLS) of the Real Estate Board of Greater Vancouver (REBGV). "With inflationary pressure and interest rates on the rise, home buyer and seller activity shifted below our long-term seasonal averages this summer," Andrew Lis, REBGV's director, economics and data analytics said. "This shift in market conditions caused prices to edge down." The composite benchmark price for all residential sales in August is $1,180,500, a 7.4 increase from the same month last year and down 2.2 per cent from July 2022. The composite price is down nearly $133,000 from the peak in February 2022. Detached houses saw the biggest year-over-year sales decline, with the 517 transactions marking a 45.3 per cent decrease from a year earlier. The benchmark price for a detached houses dipped 7.9 per cent from August 2021 and was down 2.3 per cent from July 2022, to $1,954,10. Based on the current price, that represents a $45,000 drop in value in a month. Sales of condominium apartments reached 998 in August, a 38.8 per cent decrease compared to August 2021. The benchmark condo price is now $740,100, down 8.7 per cent from a year ago and 2 per cent lower than a month earlier.
_______________________________________________
Squamish Nation to pay $48.4M in servicing costs for Senakw towers
Vancouver servicing agreement signed in May and recently released details plan for 11-tower, 6,000-unit rental project in Kitsilano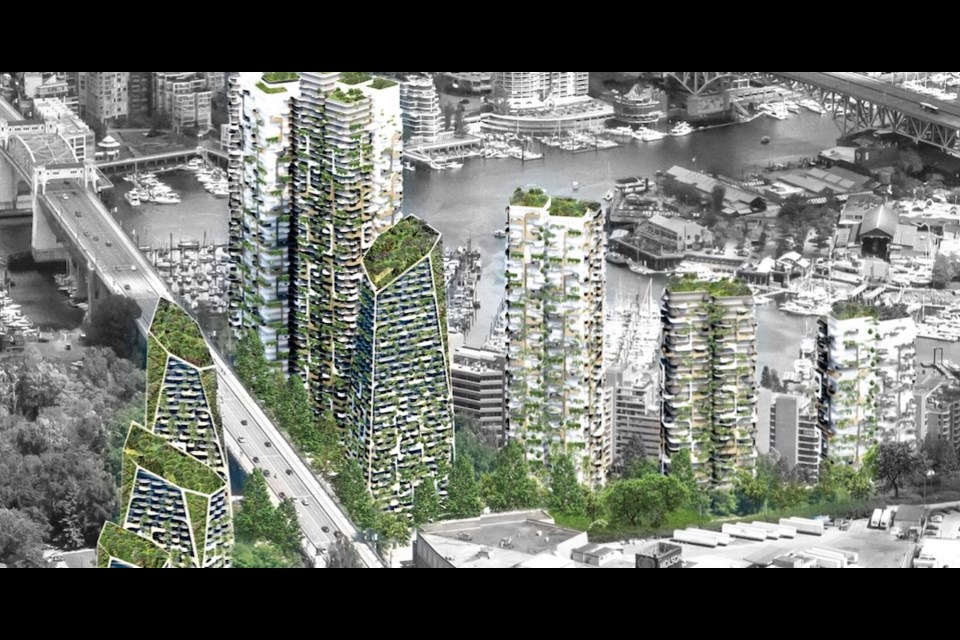 Squamish Nations' 11-tower, 6,000-unit Senakw project to be built at the south end of the Burrard Street Bridge, Vancouver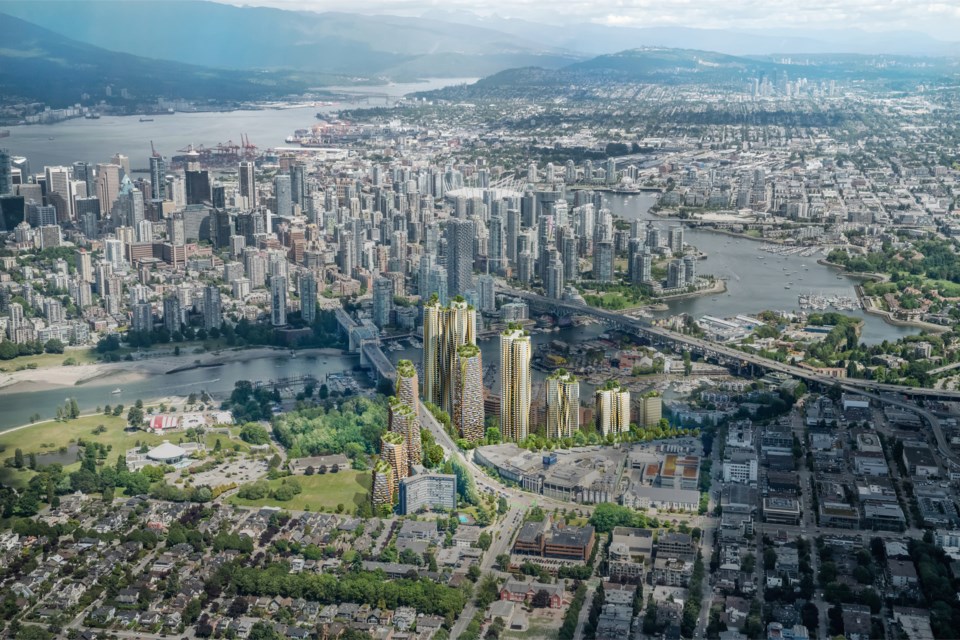 Senakw buildings will be completely rental units, with original plan for a strata condo tower apparently nixed.
Vancouver city hall's landmark agreement to enable construction and provide utilities to the Squamish Nation's 11-tower condo development around the Burrard Bridge is 250 pages long. An appendix lists $48.43 million of costs estimated for 15 street, bike lane, sewer and seawall projects, mostly paid by the Nation. Of that, $15 million is the estimate for the Squamish Nation to build a transit hub on the Burrard Bridge. But a government information watchdog said it was published in back-of-the-napkin fashion. Vancouver city hall's communications department sent two advisories before and one after Mayor Kennedy Stewart signed the agreement May 25 with Squamish Nation council chair Dustin Rivers, aka Khelsilem.
_________________________________________________
Kelowna 'carriage home' fees balloon up to $28,000
Provincial rules increased the city fees 10-fold and is expected to curtail construction of the infill housing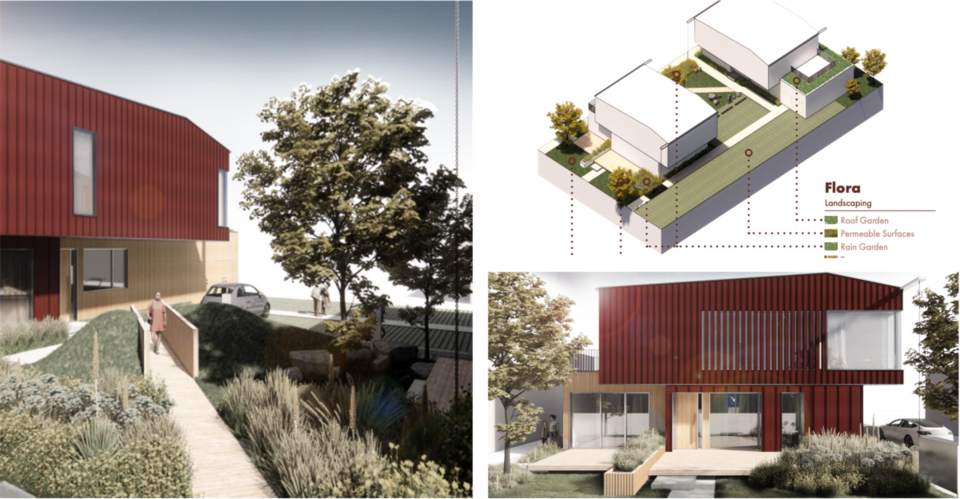 The City of Kelowna, B.C., has found itself in a no-win situation when it came to development cost charges (DCC) it levies on new carriage home construction. But a province-mandated solution that will increase DCCs charged on carriage homes from $2,500 to between $22,000 and $28,000, didn't sit well with everyone on city council. "We have an affordable rental housing crunch, and this will affect the number of people wanting to have carriage homes," said Councillor Mohini Singh, who opposed the new fee introduced as part of a wide sweeping update of the city's DCC program. "I feel people building a carriage home are doing it as a mortgage helper. $10,000 I could take, but to zoom up to $23,000 or more, I don't think I could support such a dramatic increase."
_________________________________________________
Student rental housing tower approved in New Westminster
Douglas College $295M, 20-storey, 368-bed facility will start construction in 2023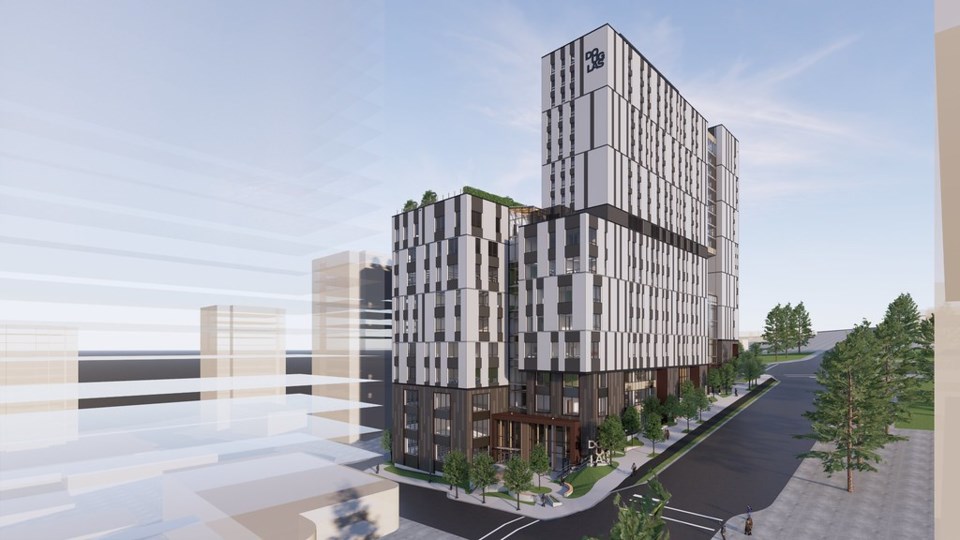 Backed by provincial funding, the first student housing will be built near the Douglas College campus in New Westminster, B.C. The $292.5-million project received $202.3 million in provincial funding, while Douglas College has provided $90.2 million. Construction is expected to begin in the summer 2023, with anticipated completion in mid-2026. While a first for Douglas College, it is part of a provincewide campaign to build 8,000 student rentals by 2028, according to Anne Kang, Minister of Advanced Education and Skills Training. Douglas College's first on-campus housing will be a new 20-storey building with 368 student beds, academic space and parking. It is the largest provincial capital investment into a post-secondary institution that will benefit both students and local renters.
_________________________________________________
Coquitlam eyes downtown streetscapes before City Centre booms
The city is hoping to turn downtown into a modern utopia with 24,000 more people expected to move to the neighbourhood in the next 25 years.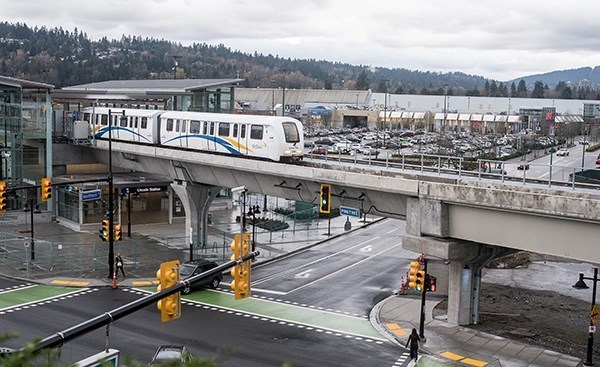 Lincoln Station and the Coquitlam Centre mall campus form part of the City of Coquitlam's new downtown core under the City Centre Area Plan (CCAP) update.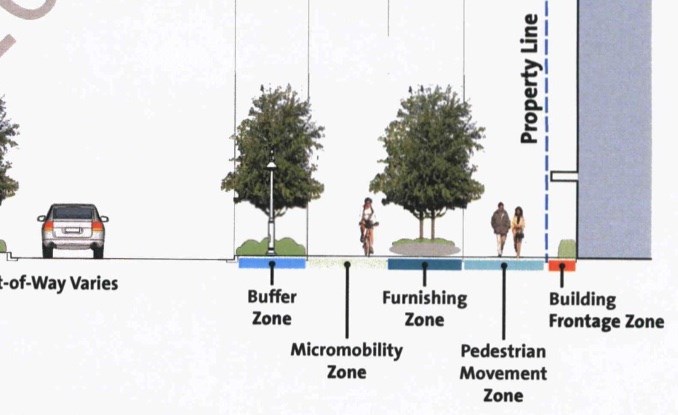 The proposed streetscape for Coquitlam City Centre.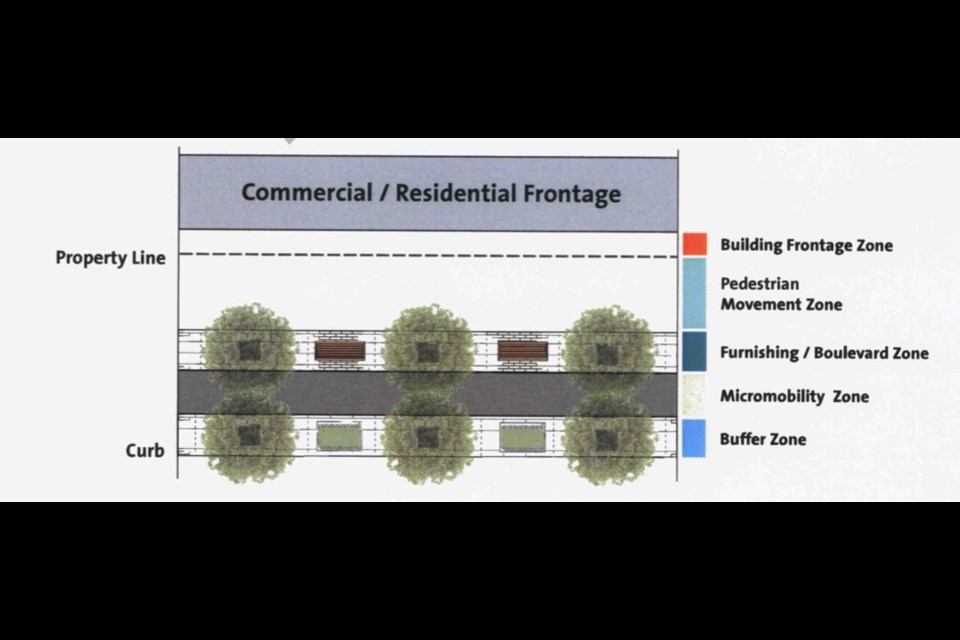 The proposed streetscape for Coquitlam City Centre.
Wider sidewalks, more street lighting, trees and benches, and a lane for e-bikes and e-scooters is on the horizon for Coquitlam City Centre. City hall is looking to make the neighbourhood more walkable and safe as it readies the area to become a vibrant downtown with 50 more towers, an entertainment district and business core. The proposed streetscape guidelines are set to be presented to city council this fall — with a public hearing to follow — aiming to shape City Centre into a modern place with an expected 24,000 more residents over the next 25 years.
_____________________________________________________
Poor Fraser River sockeye run may spell end of the south coast salmon fleet
"The final straw": B.C. commercial fisherman shut out for fourth year in a row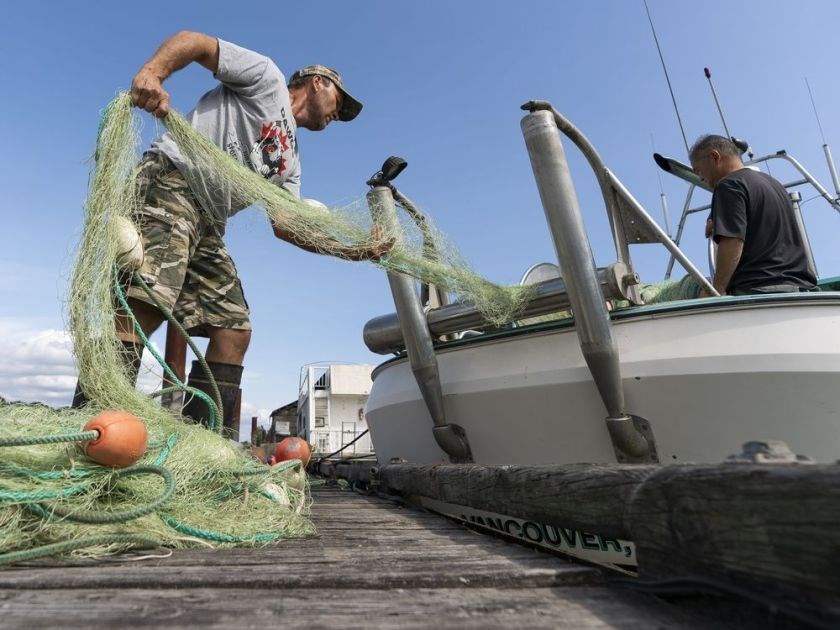 B.C. commercial fishermen are now forced to resign themselves to the reality that they will be shut out of the Fraser River sockeye fishery for the fourth year in a row, and for some that means the end of the road. "I think this is pretty much the end of the south coast salmon fleet," said Dawn Webb, an organizer for the UFAWU-Unifor fisherman's union. Earlier in the season, fairly strong returns of sockeye for the Skeena River, Barkley Sound and early Stuart Fraser River sockeye seemed to bode well for a healthy enough return to allow for a commercial opening this year. This is, after all, supposed to be a dominant year for Fraser River sockeye. But the latest run size estimates are that they will come in at about half the pre-season forecast of 9.8 million – about 5.5 million. One of the most important sockeye populations – the Adams River late summer run – have been estimated to be returning at well below the pre-season forecast.The Pacific Salmon Commission (PSC) reports that the late summer run forecast has improved slightly for an adopted run size of 1.6 million, which is still well below the 3.7 million pre-season forecast. Commercial openings are only allowed after escapement targets have been met, and First Nations allowed to catch their quotas for food, social and ceremonial (FSC) purposes.
"FSC has priority, and there are apparently in-river and up-river bands that have not received their FSC, so because there are constraints on the late stocks, we can't go fishing," Webb said. Fishermen had hoped there might be a limited commercial opening announced today., based on decent run sizes of summer sockeye. But Webb said they have been told that won't happen. If there is any kind of commercial opening in the coming days, it will be so limited that many fishermen would have wasted $4,000 on a licence that they can't use, not to mention the $10,000 it costs to get a gillnet or troll boat and gear ready — $40,000 for a seine boat. Kyle Louis, a First Nations commercial fisherman from Cowichan, has Area E (Fraser River) and Area D (Johnstone Strait) gillnet licences. He said it cost him about $10,000 to gear up to go fishing this year. He sometimes does FSC fishing for First Nations under protocol agreements.
____________________________________________________
Victoria builders busy even as homebuyers take a break
2,681 new homes were started through the first seven months of this year in Greater Victoria, with most of them in just two of 13 Greater Victoria municipalities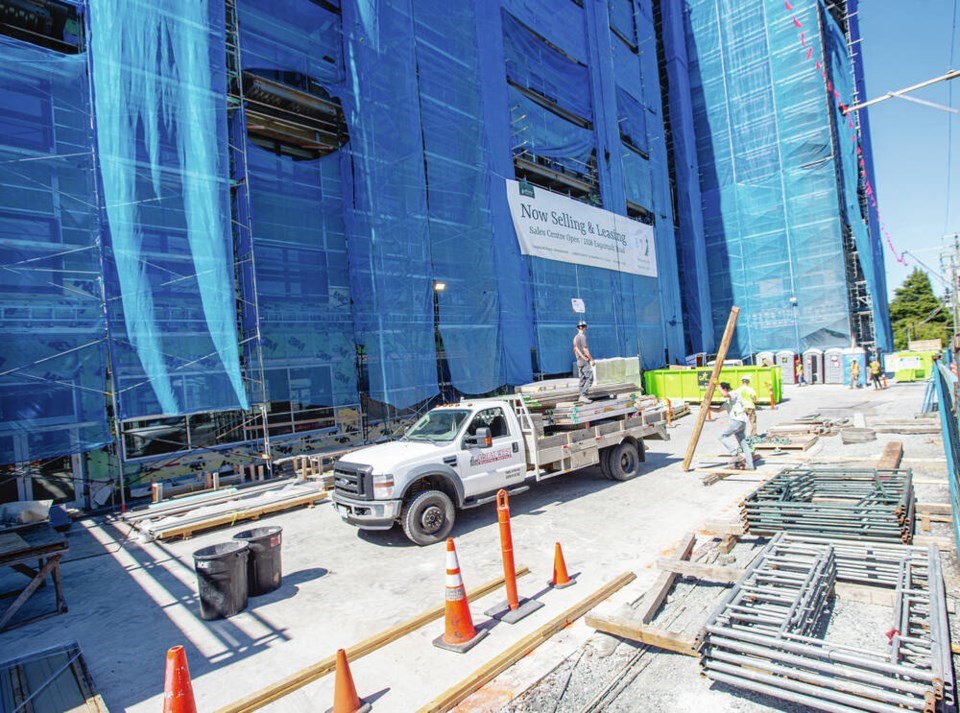 Greater Victoria's housing sales may be taking a breather, but there has been no such break for homebuilders in the region, judging by new residential construction figures from Canada Mortgage and Housing Corporation. The numbers, released for July 2022, show 2,681 new homes were started through the first seven months of this year in Greater Victoria, ahead of last year's pace when 2,500 new units were started. It's a tale of multi-family projects in two parts of the region, said Casey Edge, executive director of the Victoria Residential Builders Association. Edge said Victoria and Langford are once again doing all of the heavy lifting. "There are a bunch of municipalities that just fly under the radar every year, like Oak Bay that still doesn't have zoning for duplex housing," he said noting Oak Bay has built just 19 new homes this year, while North Saanich has started 16. "And people question why we have a housing affordability problem," he said "Well, you have just a handful of municipalities that are really carrying the weight for 13 municipalities." The lion's share has been done by Victoria so far this year. With a focus on condo and rental apartments, the city has seen 1,219 homes started, well ahead of last year's 696. Langford has started 663 so far this year, off last year's pace of 862 through the end of July. ________________________________________________________________________________________________________________________
$21 million for hard-hat hires goes directly to contractors
Construction companies can receive payments for up to $80,000 if they hire two first-year apprentices during the two-year campaign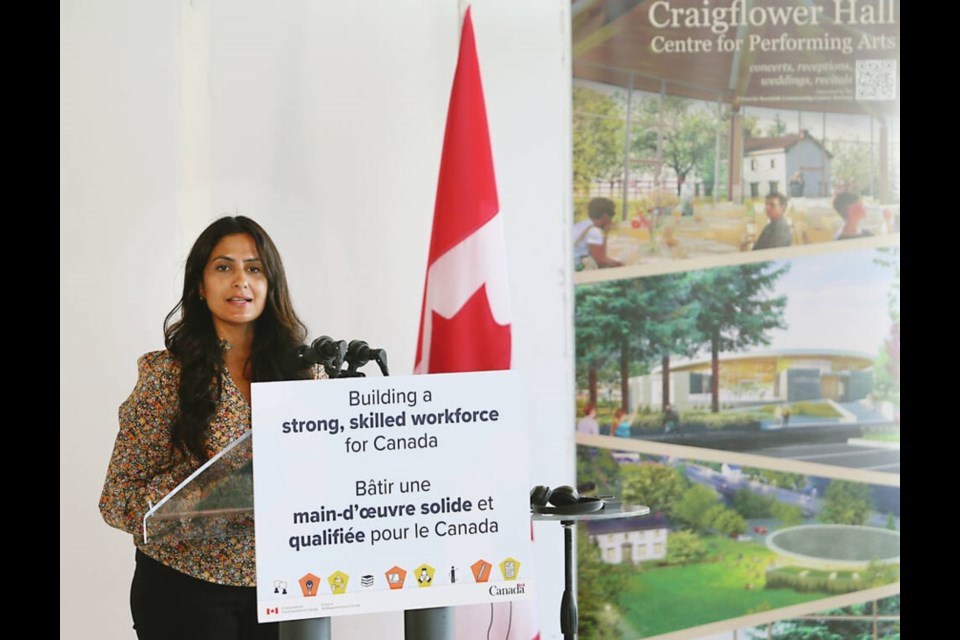 Federal Seniors Minister Kamal Khera addresses media in Victoria: grants double to $10,000 if the new hire is a woman, new Canadian, LGBTQ+, Indigenous, a person with a disability or a visible minority. | Adrian Lam, Times Colonist
Funding will help address B.C.'s skilled-worker shortage and recruit from an 'untapped' labour pool, says the B.C. Construction Association
The B.C. Construction Association hopes a large federal infusion of cash will translate into a larger and more diverse labour pool in the industry. The $21-million grant, announced August 24 in Victoria, which will be paid directly to contractors who participate over the next two years, is to incentivize the hiring and registering of new apprentice ships. "This will make a difference because these dollars are going right to contractors — small- and medium-sized contractors with up to 500 employees," said association president Chris Atchison.In order to qualify, a contractor must demonstrate they are hiring a labourer to become an apprentice or registering someone who wants to switch trades and apprentice in another discipline.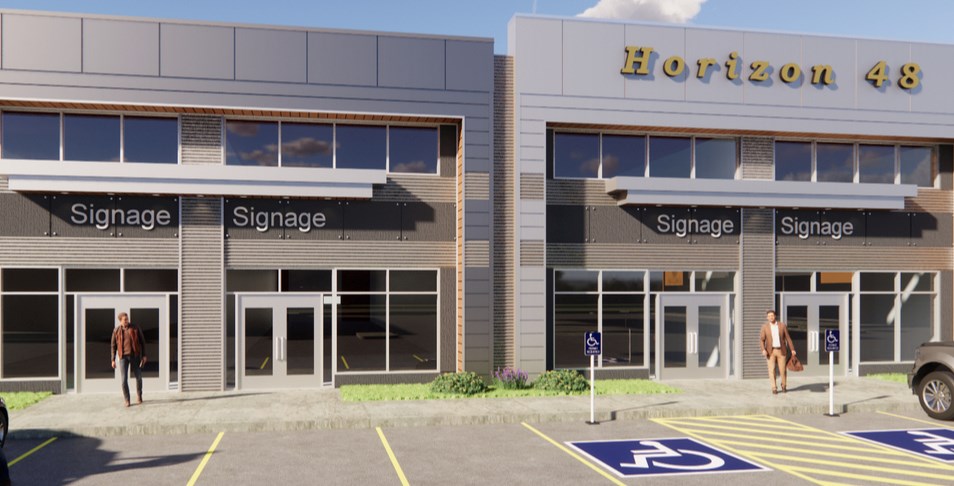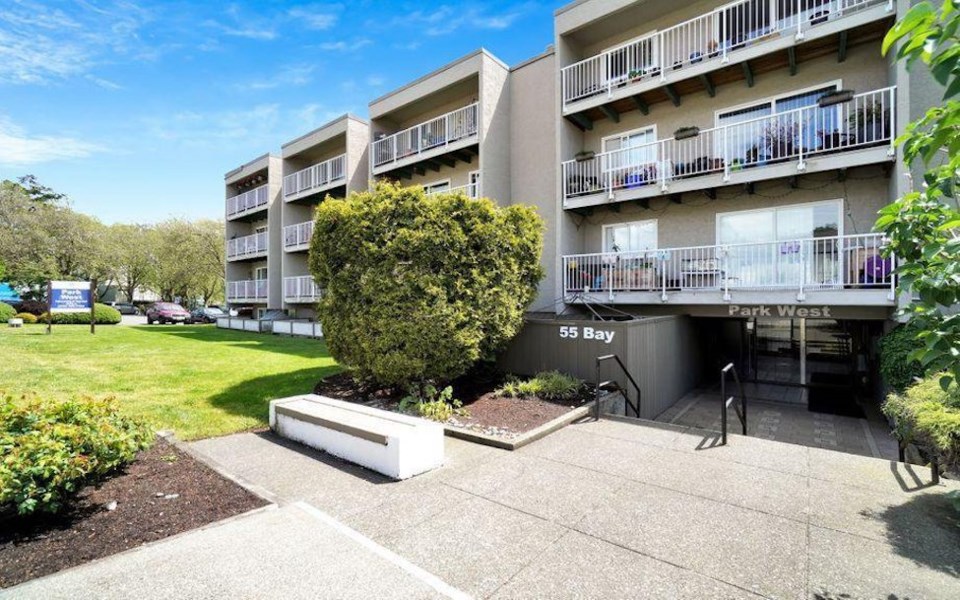 Starlight Group was the most active buyer of Victoria multifamily properties in the first half of 2022, keeping activity on par with 2021 despite a pending shortage of product. Of the 26 properties that changed hands in the period according to data gathered by CBRE Ltd., 14 were picked up by Starlight through the acquisition of three different portfolios. The largest was the 13-property Raamco International Properties Canadian Ltd. portfolio, which included eight properties in the Victoria area. The deal included 1,027 units in the market, or more than half the 2,012 units that changed hands in the period. All told, the sales contributed to $663.8 million in transactions in the first half of the year – just $100 million shy of $756.6 million in transactions in all of 2021. Portfolio sales also supported the Nanaimo market, where three of the seven properties that changed hands were part of a single deal. The value of transactions in Nanaimo during the period totaled $75.9 million with per-unit pricing on par with 2020 at $259,181.
But the high volume of activity isn't likely to continue into the second half of the year. "Overall these all occurred prior to our current real estate environment," said Sim Waraich, a senior financial analyst with CBRE who prepared the report. While institutional buyers are still interested in the market, thanks to strong fundamentals including low vacancies and a limit supply of units, the cost of financing has made many buyers hold off, at least temporarily. Sellers are also reticent to list given the downward pressure on prices in the current market.
____________________________________________________
BCGEU pickets B.C. booze and pot operations
First day of strike action hits one of province's biggest revenue generators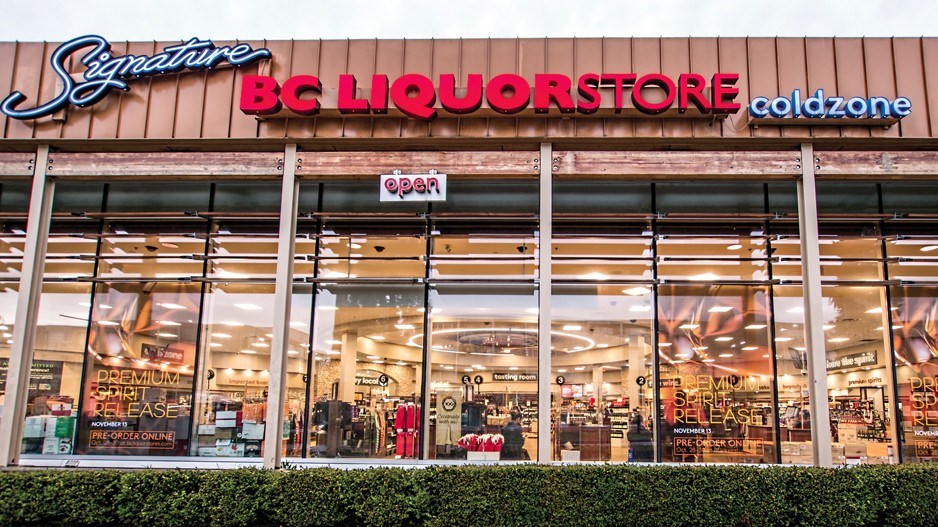 The union representing B.C.'s 33,000 government workers is targeting one of the biggest government revenue generators in its first strike action, taken Monday, August 15 The B.C. General Employees' Union (BCGEU) waited until Monday morning to announce its first round of picket lines: provincial liquor and cannabis wholesale operations. Picket lines are going up at B.C. Liquor Distribution Branch (LDB) wholesale and distribution warehouses at 3:30 p.m. August 15 in Delta, Kamloops and Richmond and the Victoria wholesale customer centre.
While the wholesale customer centre and cannabis customer care centres are included in the job action, there will be no picket line. "Retail liquor and cannabis stores will not be part of this phase of job action," said the union's news release. Restaurants, bars and privately owned liquor stores are bracing for impact. Ian Tostenson of the B.C. Restaurant and Foodservices Association said he would be able to comment "once we understand the contingency LDB plan."
_____________________________________________________
Metro Vancouver housing starts down 28 per cent in July
Sharp drop from a month earlier is in step with a downturn in housing sales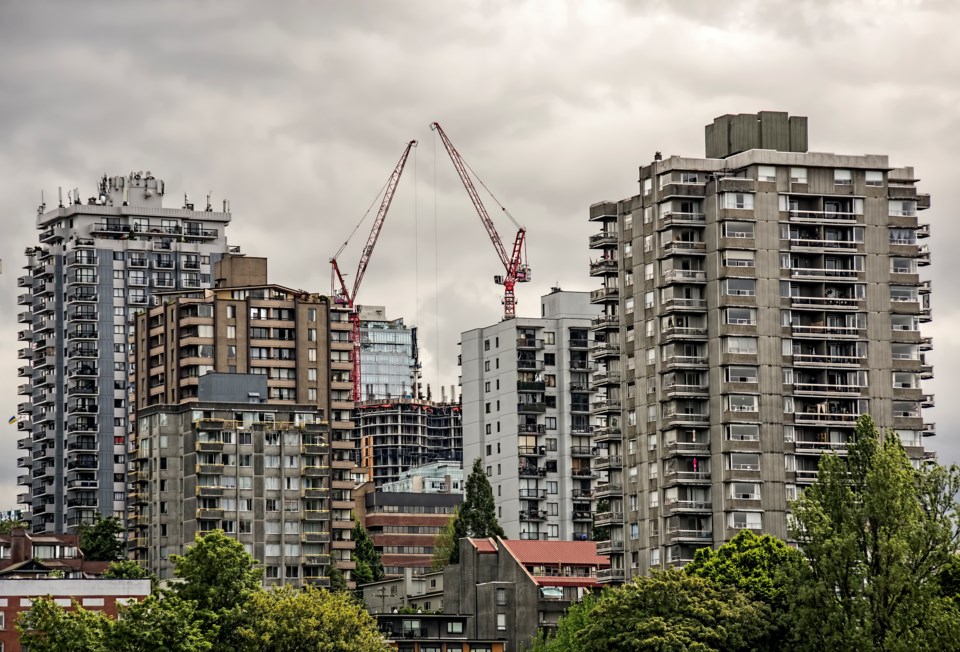 Bucking a national trend, Metro Vancouver July housing starts fell 28 per cent compared to a month earlier, according to the latest data from Canada Mortgage and Housing Corp. (CMHC).
_____________________________________________________
High value, lower volume in Vancouver's multifamily market
Lower Mainland sales remain strong as private investors pile in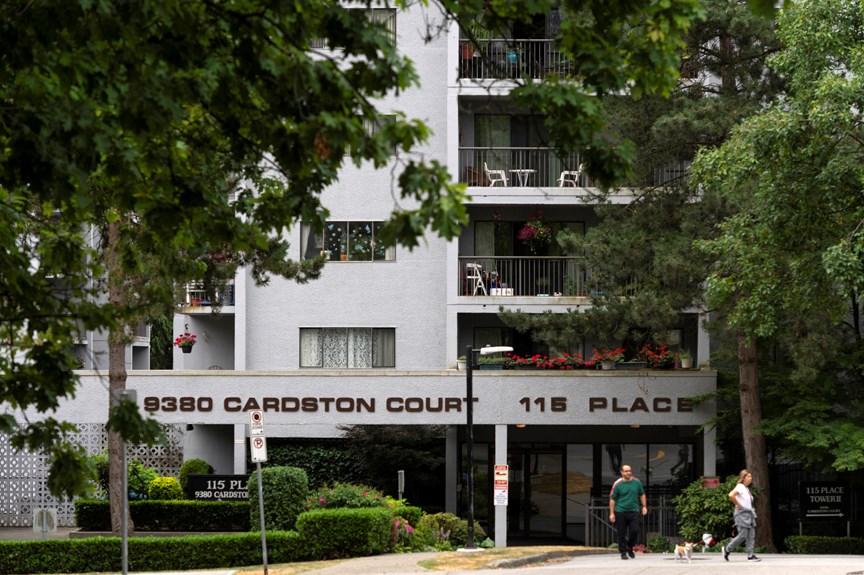 Business was brisk in Vancouver's multifamily market as 2022 began, with recent reports noting the prominence of private investors as well as vendors keen to take advantage of strong pricing. According to the Goodman Report, 84 transactions totalling $1.26 billion took place in the first half of the year, a 23 per cent drop in value and 11 per cent drop in transactions from 2021. "Although this is down from the previous year, this result represents more volume than all of 2020," the Goodman Report noted, while pointing out that activity in the period was the third-highest since 2006. The peak for the sales in the first half of the year came in 2018, when 89 transactions totalling $1.45 billion took place. The second-best year for first-half transactions was 2017, with 87 transactions totalling $1.35 billion.